We review many slots – all with their own set of specifics on what makes them attractive. We go through all the themes, the gameplay experience and the bonus mechanics they have.
Ultimately, we're all in for the win. That is why we at CanadaCasini have made this article that merges all the best winning combinations to land some of the best wins in town – prioritizing maximum wins, high RTP and maximum bets.
Top 10 Best Payout Slots in 2023
For your convenience, we've listed the 7 best payout slots that award the biggest payouts to lucky winners, and which you can easily find at Canadian online casinos. These figures are declared by the slot provider and are normally indicated by an amount and the multiplication symbol (x), to indicate how many times your stake you can win.
1. Tombstone RIP | 300,000x
You cannot go higher than Tombstone R.I.P when it comes to Maximum Win – featuring a staggering 300,000x. When this is multiplied by the maximum bet of $50, players in Canada are in for high wins. The 2022-released new slot also features a good RTP of 96.1%.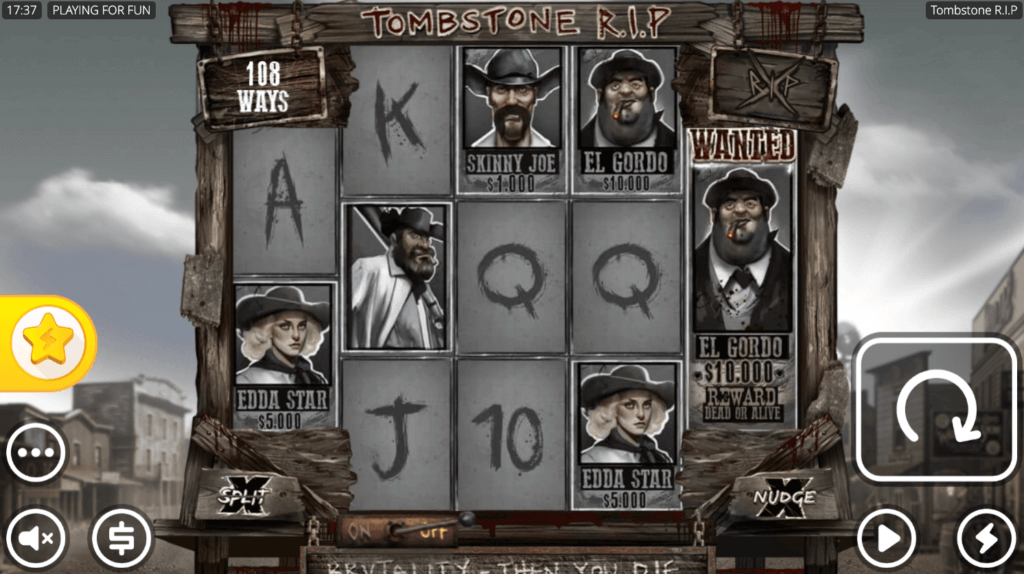 2. Emerald King Rainbow Road | 200,000x
Powered by provider guru Pragmatic Play, Emerald King Rainbow Road can be considered a top slot that is found in most casinos we review. The maximum bet that can be played is pretty high – featuring $250, which can add a great multiplying value to the already-high maximum win of 200,000x.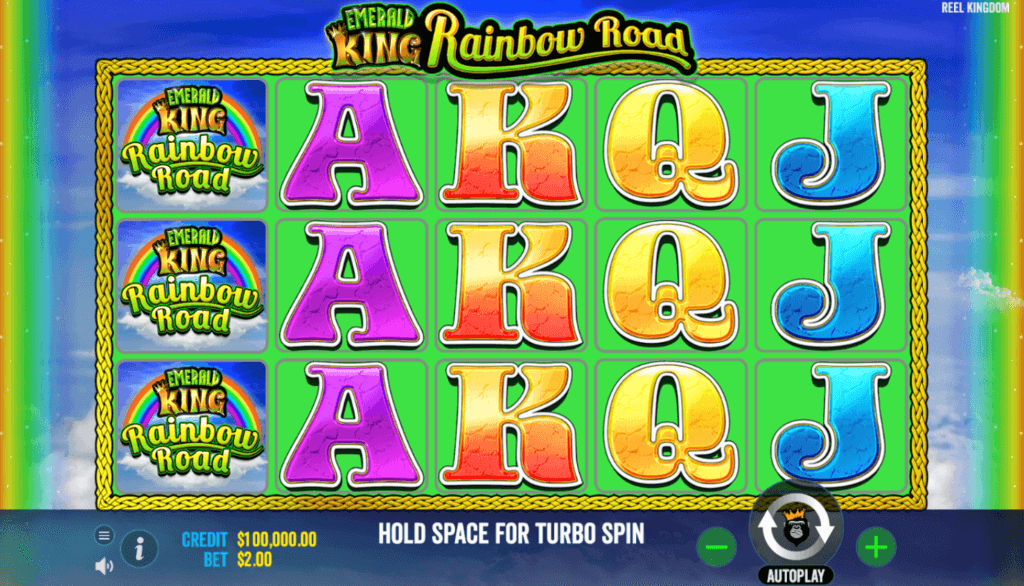 3. Max Megaways | 139,200x
From the inventors of the Megaways reels – Big Time Gaming, brings one of the most popularly played slots in Canada – Max Megaways. Apart from the maximum win of 139,200x, this slot has the advantage of a Bonus buy option that lets you buy Free Spins.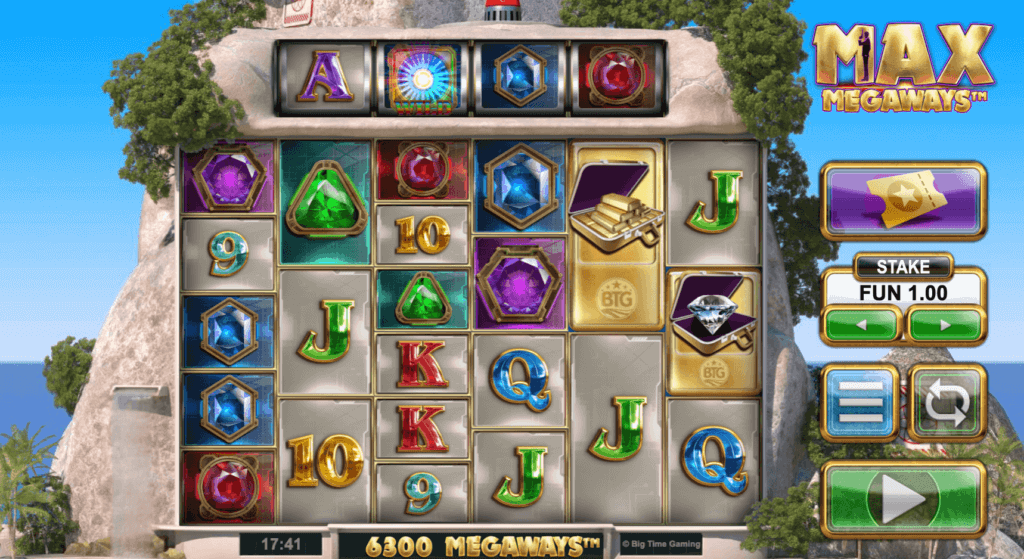 4. Apollo Pays – 116,030x
Apollo Pays is unique in its own way. Why? First, it features two bonus mechanics – the Megaways feature and the Hold and Win mechanic. The slot is also packed with 3D visuals, making for one of the most visually engaging gameplays you can hit on.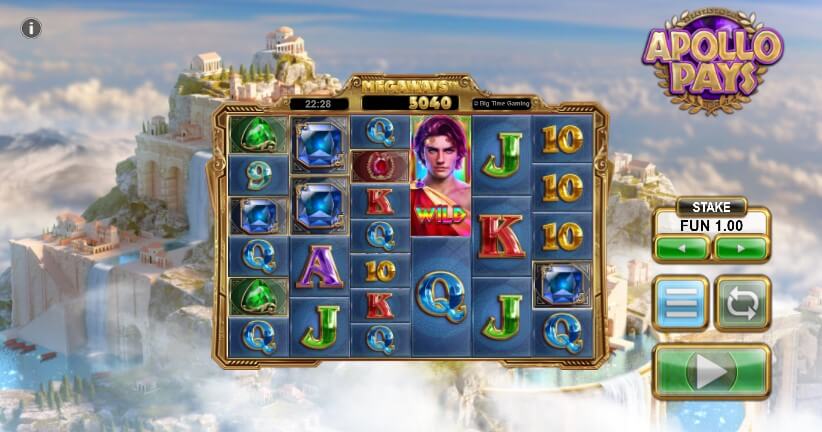 5. Dead or Alive 2 – 111,111x
NetEnt's recent sequel to its mega-popular Dead or Alive pays out a whopping 111,111x to the player who gets really lucky during the High Noon Salon free spins round. In Dead or Alive 2 you can get pretty good payouts throughout, and because it comes with a choice of 3 free spins rounds with different levels of volatility, to suit different player tastes!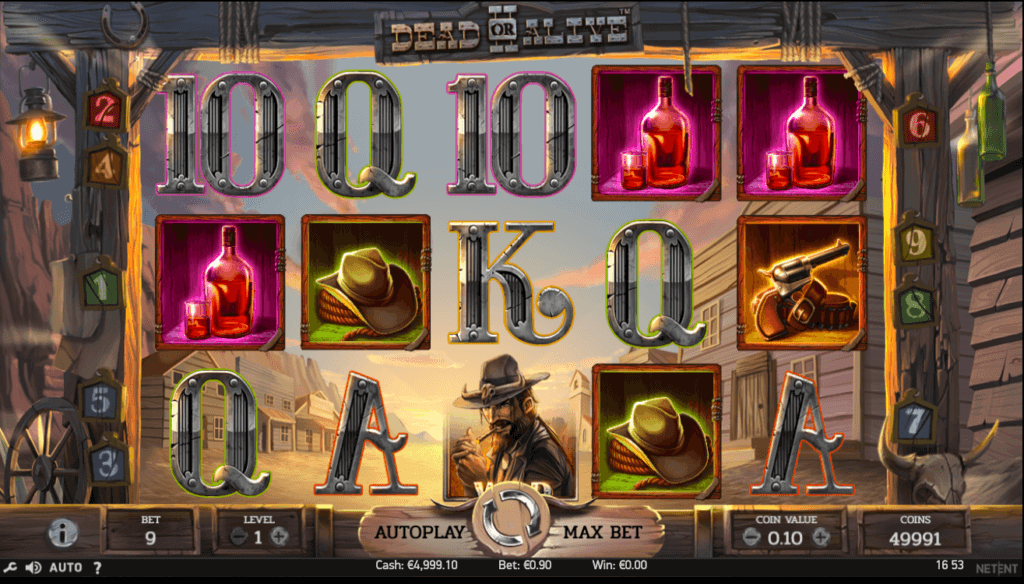 6. Money Train 3 – 100,000x
Enjoy a charged train ride with Money Train 3 using features like respins, multipliers, and the Money Cart bonus round. There is also a buy feature that lets you buy one of four bonuses. The best part is that if you play your cards right, you can get a massive payout of 100,000x your wager!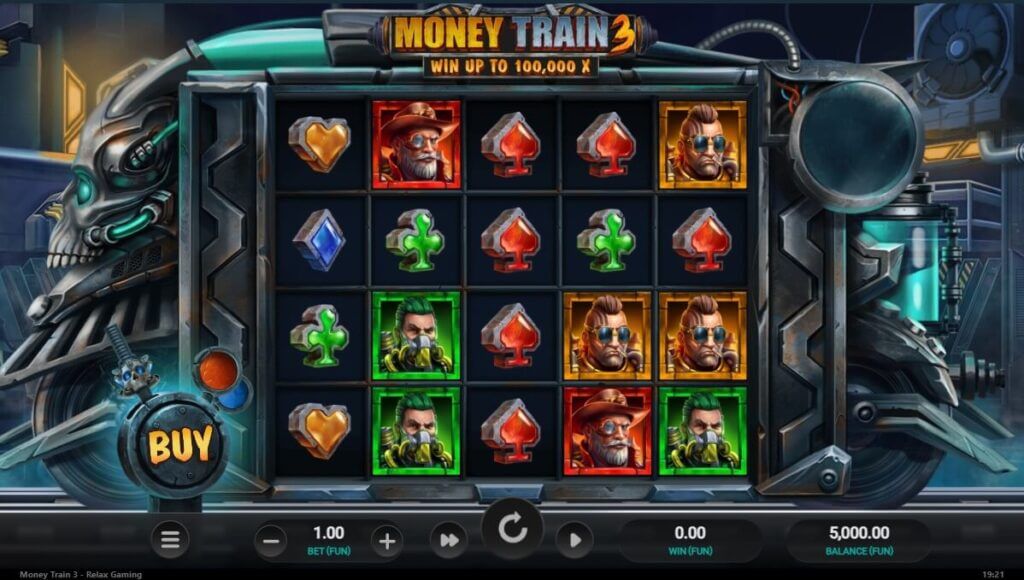 7. Extra Juicy – 60,000x
Extra Juicy might be more of a classic slot, however, the max payout is one of the best. Designed by Pragmatic Play, Extra Juicy is a simple fruit slot with minimal features and a payout of 60,000x your wager.
This game has made out best payout slots list because of its simplicity, fun features, and high max payout.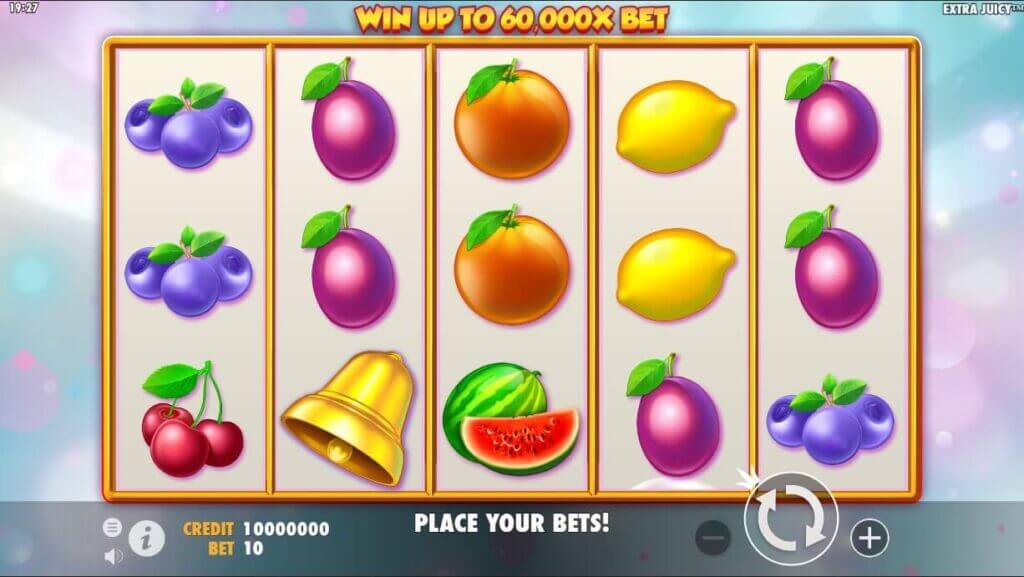 8. Drago Jewels of Fortune | 48,000x
Drago – Jewels of Fortune is a high RTP slot of 96.5%., featuring a high volatility game – this means that stakes are higher, but winning amounts are high too. The game features a dark landscape, contrasted with bright symbols – making it easier to focus on the reels' activity.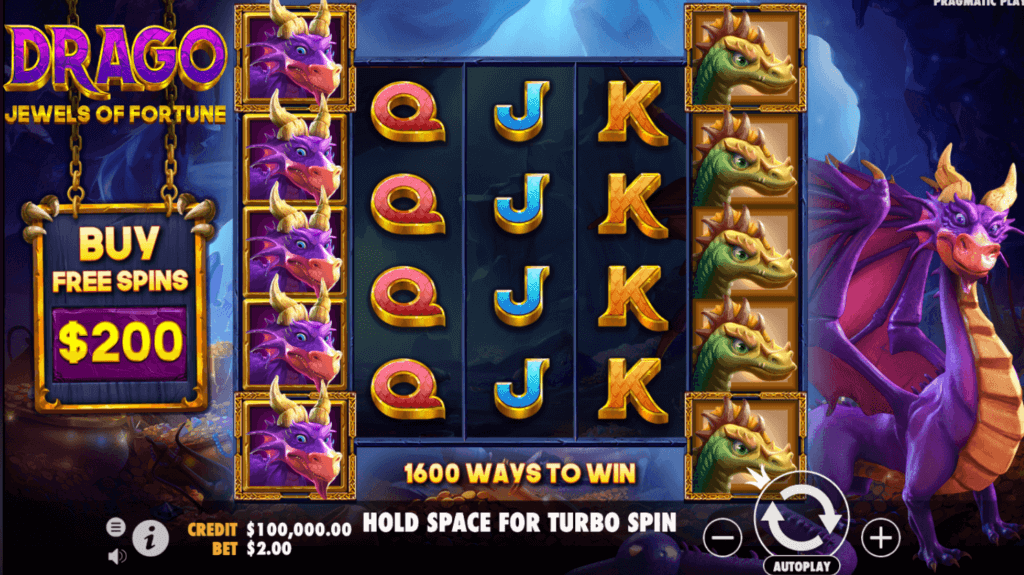 9. Who Wants to Be a Millionaire Megaways | 50,000x
Who Wants to Be a Millionaire comes with expanding reels which can offer up to 117,649 ways to win, as well as a Hot Seat Free Spins bonus round with a gamble feature. Players can win a top prize of 1 million British pounds from this slot if they wager the maximum bet of $33.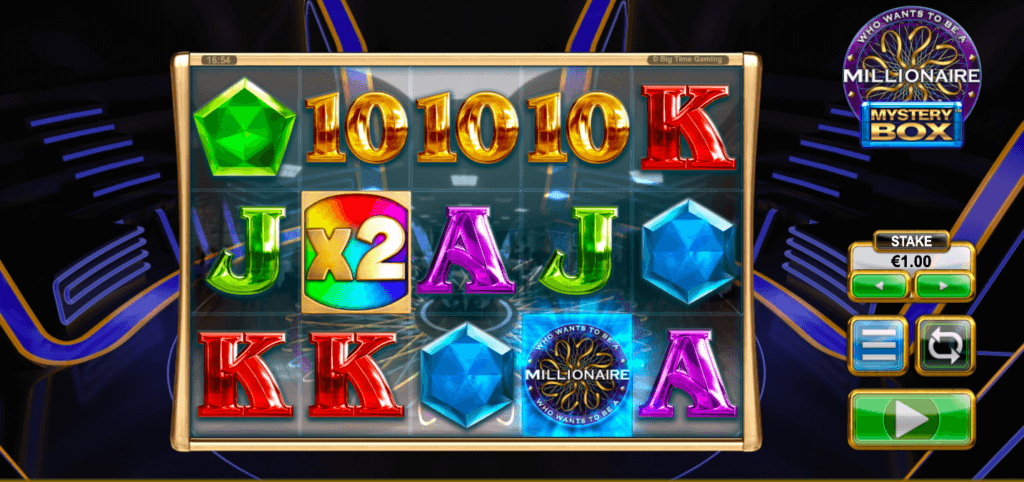 10. Love Fool | 50,000x
Lovefool has the right balance between easy gameplay, a good maximum win of 50,000x and a great RTP of 96.3%. The slot also has a medium volatility which presents the games with fewer stakes and more chances at winning.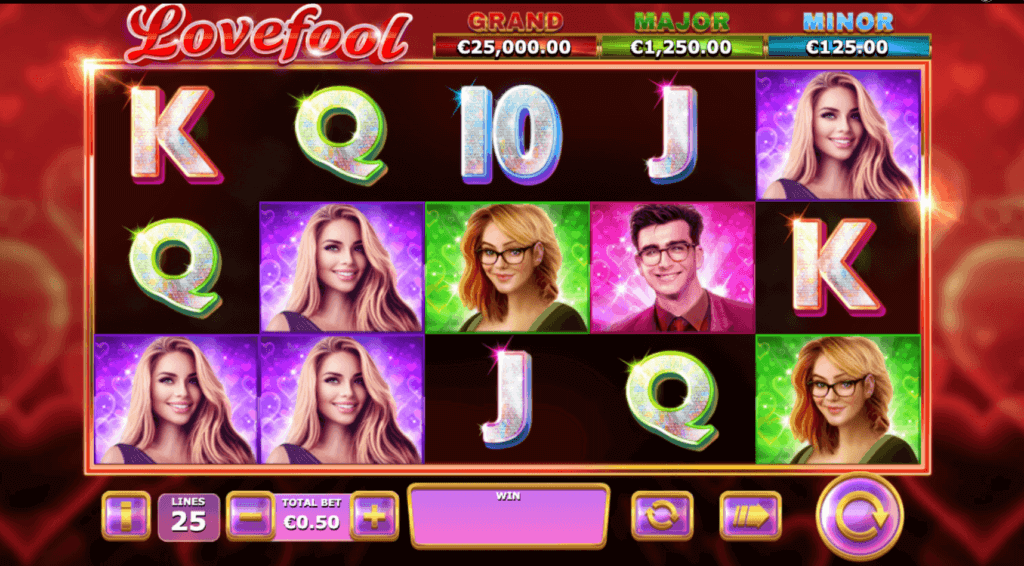 What makes slots the best payout slots?
This is where it gets tricky. Although the best payout online slots can offer the biggest payouts to lucky players, this alone doesn't necessarily make them the best payout slots.
This is because how rewarding a slot is in the long term also depends on other factors, such as its features and the frequency of payouts.
If you intend to play online slots for real money, it's worth taking the time to identify the most rewarding ones, and this is exactly what we aim to help you with thanks to our best online slots Canada guide.
Let's start by listing the aspects that characterize slot games with the best payouts:
Ideally, the slots you play for real money will meet all of the above criteria. Canada Casino will now look into each one in more detail to help you make informed choices.
A high RTP
RTP, or Return to Player Percentage, is the percentage amount which a slot is expected to pay back to players (i.e. the percentage of winnings).
RTP is the very opposite of house edge so a slot with a high RTP is also one with a low house edge. The rate is calculated over millions of test rounds and has to be made known by the slot developer.
The best payout online slots will typically come with an RTP of over 96%, though you'll find plenty of slots with a higher RTP!
Players must keep in mind that if a slot has an RTP of, say, 96%, it doesn't mean that they will win $96 for every $100 they wager.
This is a theoretical rate that only applies over millions of rounds. In reality, it is possible that you will lose or win more. Otherwise, what sense would it make to play an online slot if there's no real chance of hitting a huge win
A good hit frequency
Slot hit rate or hit frequency is another factor to consider if you're looking for the highest payout online slots in Canada to play for real money.
Hit frequency refers to how often a slot pays out, i.e. how many winning spins you can expect. This is also expressed as a percentage. For example, in the case of a slot with a hit frequency of 25%, you can expect to get one winning spin out of every 4 spins on average.
Slots with a good hit frequency usually offer an entertaining experience, since players won't get too bored with too many losing spins. However, hit frequency doesn't have anything to do with how big the payouts are.
In fact, slots with a high hit frequency tend to offer lower payouts to compensate for this rate, and most payouts will be less than the original stake. On the other hand, slots with a low hit frequency tend to offer bigger rewards once you land a win.
Slot developers sometimes publish this figure on their websites or on the game info tab. Another thing to consider, and which is closely related to hit frequency, is the slot's variance or volatility.
Different volatility = different rewards
Slot volatility or variance means how much and how often a slot is expected to payout. A slot with low volatility will involve frequent payouts, but most of these payouts will be of a low value.
Conversely, slots of high volatility typically pay out much less frequently, but the rewards when hitting a big win can be huge!
Volatility is a rather subjective aspect when it comes to slots as it depends on the level of risk you're prepared to take.
High volatility slots can be rewarding but can also eat up your bankroll pretty quickly, whereas slots with low volatility may keep you satisfied with frequent payouts. Normally, slots with high volatility will have a higher win potential, though this is not always the case.
Our tip:
We believe that the best payout online slots will have a decent hit frequency coupled with a great win potential and that your aim as a player is to find a well-balanced slot that will reward you on a regular basis. Of course, this takes some time, but online slot reviews and game data like RTP and hit rate can be very helpful to determine whether a slot is worth playing for real money.
Latest Slots that Payout the Best
We have handpicked some of the newest slots in town that feature the best winning payout:
Best Payout Slot Providers
We know you're anxious to explore the top 10 best payout slots, however, before we go there, we want to introduce you to the game providers best known for producing high-paying slots.
Pragmatic Play
Pragmatic Play is known for high volatility slots that are often accompanied by a massive win potential.
Their slots have exquisite and vibrant designs, together with an interesting mix of features that often include the Megaways mechanic.
Some titles by this provider are Wolf Gold, which is their most popular slot, but they are also responsible for the following games:
Microgaming
Microgaming is known as one of the giants of online casino games. They have so far released over 800 online slots, and most recently they have obtained the license for the Megaways mechanics too.
But Microgaming already has its fair share of high payout slots:
Big Time Gaming
Big Time Gaming is known for creating the Megaways mechanic, a feature that has taken the world by storm and become a sensation amongst players and other game developers.
Although their games come mostly with high volatility, they also have impressive win potential. Some titles worth checking out are:
5 tips for Playing Best Payout Slots in Canada
Now that we're done with all the factors that make the best payout slots, it's time to jump to the more practical side of things.
In this next section, we want to share with you our best tips when playing the best payout slots from Canada.
1. Choose a slot with an RTP of over 96%
An RTP of 96% or higher ensures the game has been programmed to return a decent profit to players. The best payout slots, always feature an RTP of 97% or higher.
2. Choose a game with a free spins round
The free spins round is a great way to play for free while having an increased chance of landing a substantial win.
Even better if the free spins come with special features, such as sticky wilds, extra wilds or progressive multipliers.
3. Progressive jackpot slots have higher top prizes but may payout less frequently
Progressive jackpot slots offer lower odds to land huge wins; however, the potential is there anyway.
On the other hand, if you're after frequent wins, maybe it would be wiser to go after low or medium-volatility slots, which might deliver lower, but more frequent rewards.
4. Be cautious of video slots based on popular movies, or those featuring flashy, captivating videos
Slots based on blockbuster movies might be very appealing with their promise of a piece of the action. However, they tend to pay less.
Read a couple of online reviews to find out what other players think and their experience before committing yourself.
5. Look for information about hit rate and bonus frequency
Slot reviews tend to share this information, as well as, Slot Tracker.
Look for a slot with a decent RTP and hit rate, so you can have a chance to land a few wins along the way.
If these tips weren't enough for you, CanadaCasino Youtube host Erik has more. Check out our short video below for tips on how to improve your odds when playing online slots!
Watch Erik explain how you can increase your odds at slots!
Where to play the best payout slots
We also have a dedicated page on Best Payout Casinos – that issue not only some of the highest RTP slots but also the fastest withdrawal options in Canada for all wins you land – whether it's a slot win, table game win or any win you land.
We have picked the top 5 casinos which issue the best payout slots
Why choose the best paying slots?
With thousands of online slots, powered by some of the best providers in town, it is not easy to narrow the choice down to a set of favourite games to play. So we ask one main question: what is the purpose of your game? If you want to land a good chance to land some decent wins, then we hope this guide helped you make your pick.
From our end, we review this guide over and over, to update our players in Canada with the top-emerging payout slots.
Frequently Asked Questions
When it comes to slots online, they can differ in terms of the number of winnings players can earn. There are a number of such top paying online slots in Canada, which can dish out big rewards.
The highest payout online slots can be found at all leading casinos online in Canada! Visit our website to find the best casino online for you!
Yes, all the best payout online slots can be enjoyed for free in demo mode at most online casinos in Canada.
2022-released Tombstone RIP slot has the highest maximum win of 300,000x.
As a general rule, the Megaways bonus mechanic has some generic features for all of its slots - including high maximum win amounts, more than 100,000 paylines as well as an above standard RTP value.
By 'best payout slot' we merge all the winning factors of the particular slot - including the maximum win, the RTP value and volatility. Factors like bonus mechanics such as Megaways, Hold & Win and Dream Drop are also put into consideration. Jackpots and Progressive Jackpots are also assessed. These factors are assessed to finally determine the best current payout slots to play in Canada.