Instant and convenient, Instant Banking by Citadel is another payment option when it comes to depositing with an online casino.
This method allows players to use their own internet banking to transfer funds securely to the casino operator and supports over 300 banks in 17 countries, including Canada.
In this article, we'll look into the advantages and disadvantages of using Instant Banking by Citadel for your online casino transfers, and also introduce you to those Canadian casinos that accept this payment method!
Instant Banking by Citadel Casino List 2022
Instant Banking by Citadel is a popular payment choice among Canadians, but surprisingly, not too many online casinos offer it yet. Keep checking our list for more updates!
How does Instant Banking by Citadel work?
To make a deposit via Instant Payments by Citadel, players don't even need to subscribe to the service.
Instead, all they've got to do is choose this payment option at the casino cashier, and select their bank.
The facility takes them directly to their online bank account login page, where they would log in as usual and be prompted to confirm the payment they intend to make.
You can make payments using this method both on desktop and mobile devices.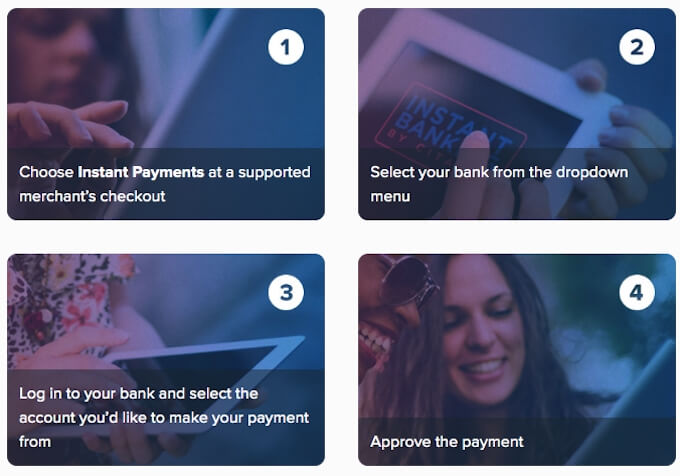 If your bank is not supported by Citadel's web-based procedure, you could still use this option by downloading the Citadel Payment Assistant.
Banks that support Instant Banking by Citadel
If you have an account with one of the below banks, you will be able to use Instant Banking by Citadel for your casino deposits:
Bank of Montreal
CIBC
HSBC
National Bank of Canada
Royal Bank of Canada
Scotiabank
TD Canada Trust
Advantages of Instant Banking Citadel casino payments
Using Instant Payments by Citadel comes with various advantages, which we've listed below for your convenience:
No account creation – if your bank is supported by Citadel, then you don't need to register for an account.
No need to pre-fund an account – since Instant Banking by Citadel is not an e-wallet, you don't need to fund any balance – instead, payments are taken directly from and withdrawn back to your bank account!
Instant deposits – Citadel works in real-time so you'll see the money in your account within seconds!
An added layer of security – Citadel does not store any personal or financial information or share it with the casino operator
Transfers in Canadian dollars – this means no exchange fees for you!
Disadvantages of Instant Banking by Citadel
There aren't too many disadvantages when it comes to using this payment method, but there are a few points you need to be aware of:
Not supported by all casinos – although it's becoming more supported, it's not as common as other casino payment methods like VISA, Mastercard, Instadebit and Ecopayz.
Non-instant withdrawals – withdrawals may take 1 to 3 days and you may get charged a withdrawal fee by your bank.
Casino withdrawals are not always possible – this is the most significant disadvantage; some online casinos may let you deposit by using Instant Banking By Citadel, but then may not allow you to withdraw via this method, so you'd still have to opt for another option.
There is also a transaction fee of $1.50 for each payment if you decide to make use of this service.
Are there any limits when using Instant Banking by Citadel?
One thing you should be aware of when you use Instant Banking by Citadel for the first time is that there will be a limit on your payment.
This depends on the bank with which you've got the account, as well as on the operator you decide to transfer money to.
However, the good news is that deposit limits will be increased each time you deposit successfully using this method.
Can you deposit to an online casino in a foreign currency?
If the online casino you choose to deposit with does not accept Canadian dollars, you can still use the Instant Payments facility to deposit.
The payment will be converted to the casino's currency during the transaction process.
Instant Banking Citadel Casino Deposits – Our Conclusion
This payment method offers a number of advantages, allowing you to deposit directly from your bank without creating an additional e-wallet account while enjoying top-level security.
It's a pity that we haven't come across so many Canadian online casinos that accept Instant Banking by Citadel, but we're sure that this will change in future.