Visa Casinos Review – Safety First!
Visa is one of the longest-standing and most reliable payment processing options today. It started by offering credit cards when it was founded in 1958 by Bank of America. However, now it has extended into debit cards, gift cards and prepaid cards.
Unlike other casino payment options, Visa does not directly issue its cards; instead, it is issued by financial institutions that it collaborates with.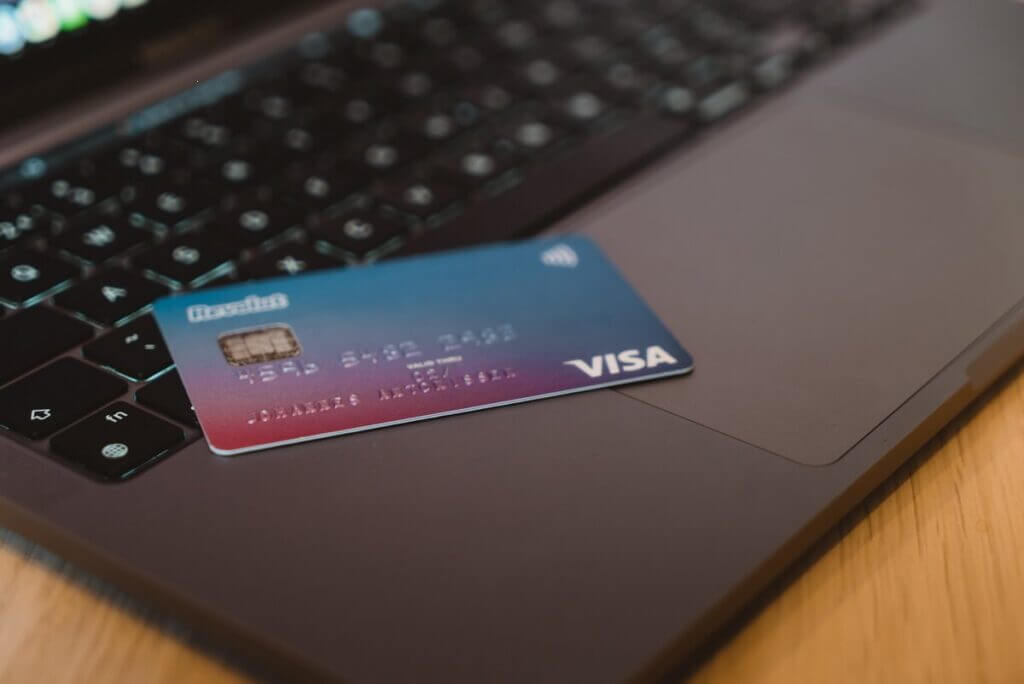 Since financial institutions offer Visa cards, it is widely accepted, and you'll find them in more than 200 countries, including Canada. Due to its wide accessibility, it has become the go-to option for players who want to gamble in online casinos. Many online casinos understand this and allow players to use this payment option to register and play their favourite games.
Players love this payment option because it supports instant deposits and is extremely secure. Before you can use it at any online casino, you'll also need to link your card to the online casino account using your secure pin, which is unavailable to anyone asides from you.
Visa online casinos also take measures to keep you safe as they feature SSL encryption which keeps your information safe. What's more, you'll need to complete a KYC verification before you can withdraw funds. If you are looking for the most reliable Visa casinos in Canada, you can check our list, as we recommend only licensed Canadian online casinos.
DID YOU KNOW?
The full meaning of Visa is Visa International Service Association. The company is made up of six different segments, with each one offering services that differ between regions.
How to use a Visa at Online Casinos?
Using Visa at online casinos is easy. First, you'll need to get a Visa card from your preferred financial institution and link it to your account. Then, input the card details in the online casino alongside the amount you want to deposit or withdraw. For deposits, you'll need to input your unique four-digit pin code, and the 3 digit code behind the card, which is a measure to keep you safe.
Are there any fees when depositing and withdrawing at Visa Casinos?
While most online casinos won't charge you a fee for using Visa, some might. This fee tends to differ and is completely dependent on where you register. In most cases, this ranges from 2 – 5%. Most of the top online casinos in Canada don't charge fees for Visa payments, as you can see in the table below.
How to Place a Deposit And Withdraw Your Winnings Using a Visa?
If you have used a Visa card to purchase online before, you should not have any issues making payments in online casinos. The process is typically the same, and we will show you how to do this below.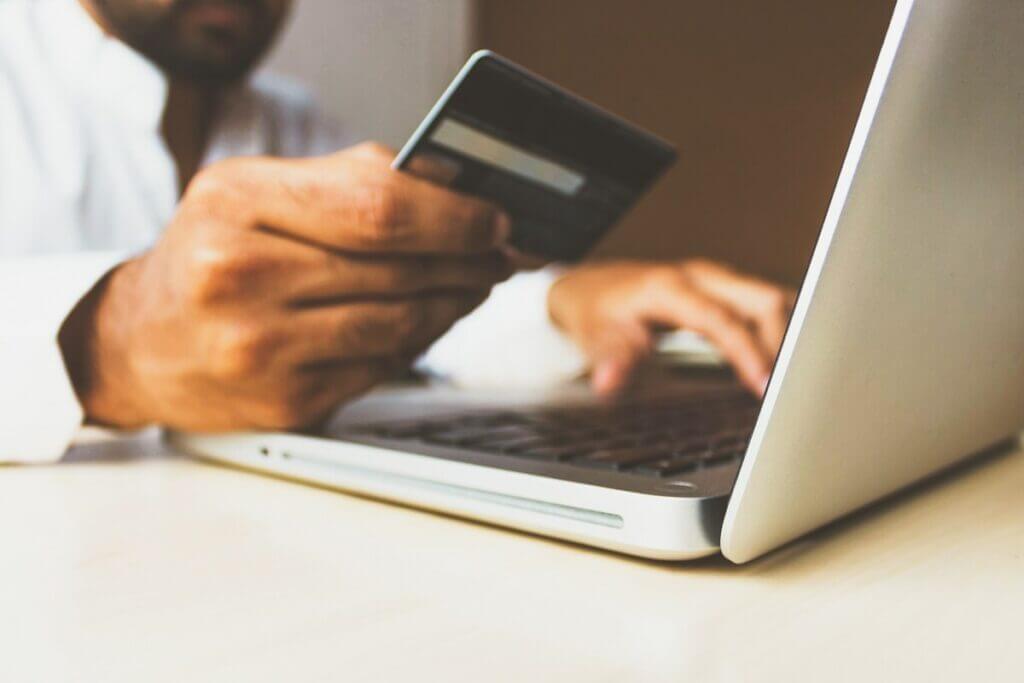 Making Deposits with Visa
First, pick a recommended Visa online casino on our list
Register or log in to the casino
Head to the cashier/banking section
Click "Deposit" and pick Visa from the payment methods available
Input your card details and deposit amount
Approve the payment using your Visa card Pin
A code will be sent to your phone or email, which you'll use to approve the payment.
The funds should show up in your account instantly.
Making Withdrawals with Visa
Withdrawing your funds using Visa in online casinos is also easy. Follow these steps to begin:
Head to the banking page of the online casino
Click on "withdraw" and choose Visa as your desired option
Input your withdrawal amount and card details
Use your pin to confirm your withdrawal
Wait up to 5 business days for the funds to reflect in your account.
DID YOU KNOW?
Visa cards feature a 3-digit code behind. You'll need this to make purchases, including deposits. This ensures that every transaction is authentic.
Solutions to common issues when using Visa at Online Casinos
Visa is a reliable payment method in online casinos, but it is not without issues. Below are some major problems you might experience with this payment option and the solution.
Visa is not available as a payment option in the Canadian online casino. Am I doing something wrong?
Not all casinos support Visa payments. For instance, Zinkra, a top online casino in Canada, does not support it. If you don't find Visa in the list of available options, it might be a sign that the casino does not support it. To be certain, we recommend you contact the customer support team.
I am trying to make a deposit, but it is failing. What could be wrong?
Some banks filter specific payments, which might apply to those you make in online casinos. If you find out that your deposit is being rejected, we recommend you contact your bank to find out what the issue is.
I think I may be a victim of fraud. How do I handle it?
If you feel you have been a victim of fraud or your Visa card has fallen into the wrong hands, it is recommended that you contact your issuing financial institution. They can help track the transaction and block your card from further use.
DID YOU KNOW?
Visa takes security seriously and has incorporated a Continuous Monitoring system. Once it observes unusual transactions with your card, it is quickly recorded and tracked.
Pros and cons of using Visa at Online Casinos
Before you choose any payment method in an online casino, it is important to weigh the pros and cons. We have put this together in the table below to help make your decision easier.
| PROS | CONS |
| --- | --- |
| Supported in many Canadian online casinos | Withdrawals are not instant |
| Visa card is secure | You'll need to input your information into the online casino |
| Deposits don't come with fees and are processed instantly | Some online casinos may charge a fee for withdrawals |
| It comes with unique online casino bonuses | |
Visa vs. Other Payment Methods
Visa is available in most of the top online casinos in Canada. It supports instant payments and typically does not come with fees. But how does it compare to leading options like Apple Pay, Interac, and Paysafecard? Check out the table to find out.
| | | | | |
| --- | --- | --- | --- | --- |
| Features | Visa | Paysafecard | Apple Pay | Interac |
| Instant deposits | ✔ | ✔ | ✔ | ✔ |
| Widely Accepted for withdrawals | ✔ | ✔ | ✖ | ✔ |
| Fees Attached to withdrawals | ✔ | ✔ | ✖ | ✔ |
| Not Linked to your Bank Account | ✖ | ✔ | ✔ | ✖ |
| Does not need sensitive information | ✖ | ✔ | ✔ | ✖ |
| Available on All Devices | ✔ | ✔ | ✖ | ✔ |
DID YOU KNOW?
Visa has issued more than 4 billion cards worldwide and has been used to carry out more than 250 billion transactions.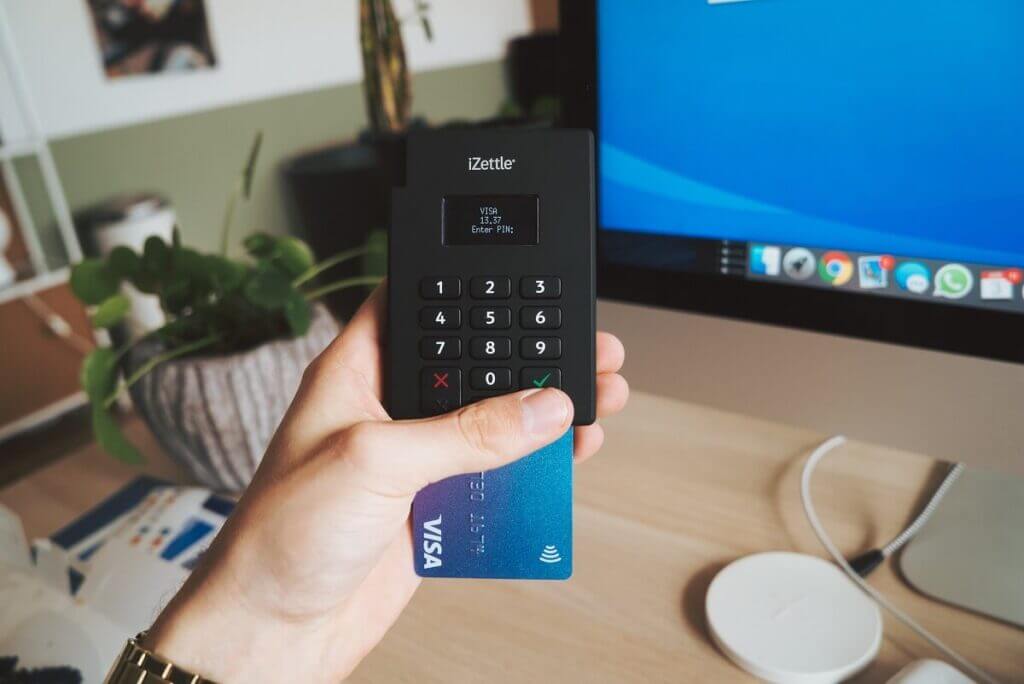 Enjoy Instant and Secure Deposits with Visa
Visa is undoubtedly a reliable payment option, as is evident from its long-standing history. It allows you to make instant deposits, and Visa casinos come with unique bonuses like welcome offers and free spins when you register.
However, withdrawals may take up to 5 days, and some online casinos may charge a fee. These are not major downsides as the benefits outweigh them greatly – which is why we recommend you try out this payment option.
All you need to do is head to our Visa casinos list to begin!
Frequently Asked Questions
Yes, Visa is a widely accepted payment option that you can use on Canadian online casinos without issues.
Yes, Visa is a safe payment option as it offers numerous security features, including a pin and a unique code sent to your number to validate payments. However, this is the case only if you play on licensed online casinos like those we recommend.
Most Canadian online casinos don't require paying fees when you use Visa. However, there may be charges depending on the casino.
Visa casinos offer the usual categories of games, including online slots, progressive jackpots, live dealer titles and more.
Absolutely! If you don't like Visa, you can try out options like Mastercard, Interac, Paysafecard or Apple Pay.
Many online casinos in Canada allow you to make payments using Visa. Some options include Play Amo, Winstoria and Leo Vegas.
Author
Casino Content Writer
Peter is a Canadian content writer with over six years of experience in the iGaming scene. During this period, he has covered content for numerous markets, including the Canada, US, and UK. He uses his knowledge to provide accurate and detailed iGaming content for CanadaCasino. When taking a break from writing, he enjoys playing Call of Duty with his team.