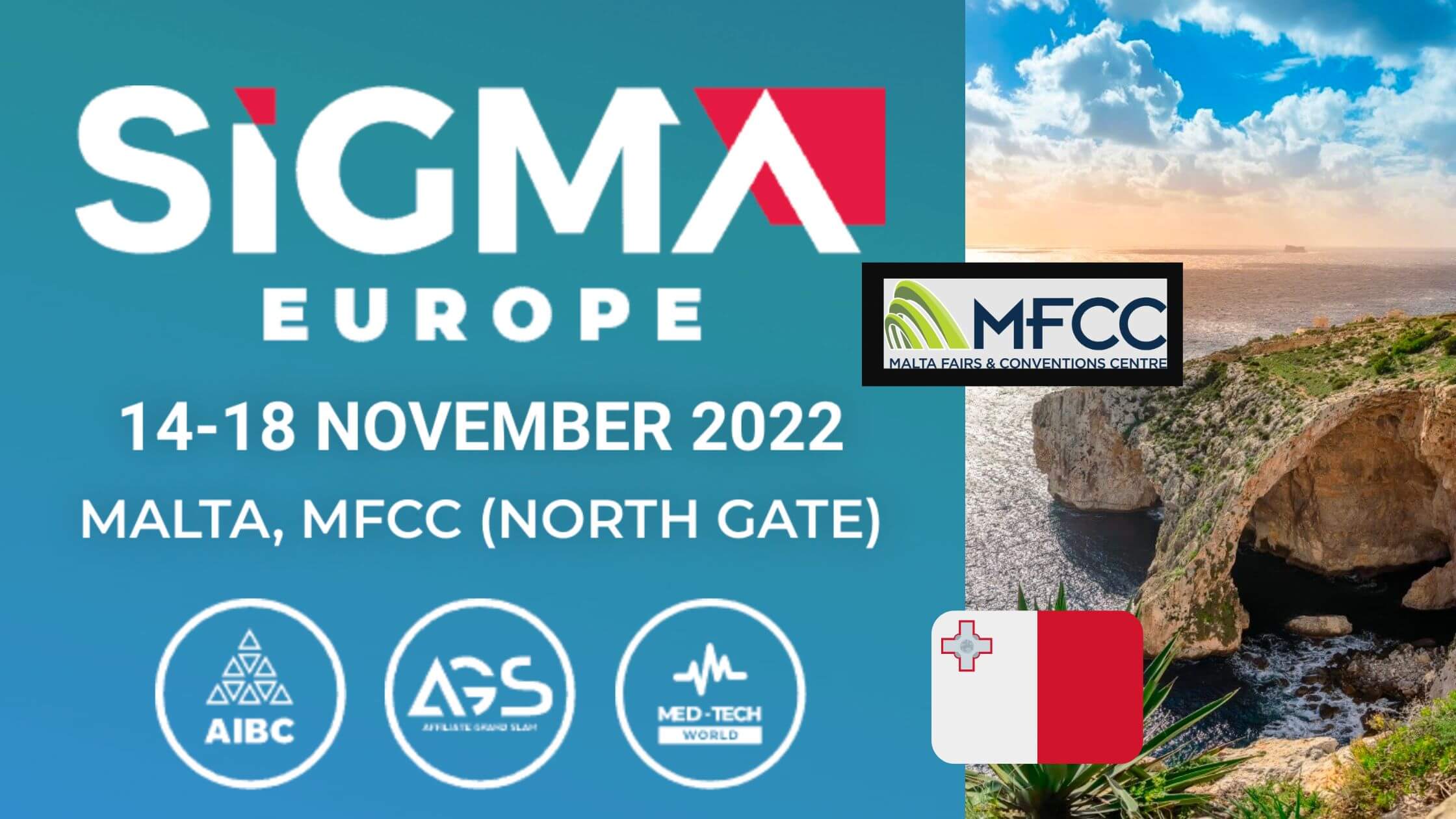 Malta is a hub, or as SIGMA calls it, a 'Mecca' when it comes to the iGaming world. It hosts some of the most reputable casinos on its shores and also holds authority, issues licenses, as well as regulates a huge bulk of online casinos not just in Canada but also worldwide – all done through MGA (Malta Gaming Authority).
It is to no surprise therefore that SIGMA hosts its yearly European event in Malta. The little, sunny island in the Mediterranean sea will see this year's SIGMA fear held at Malta MFCC between the 14th and the 18th of November 2022.
SIGMA | One Worldwide Network Platform
SIGMA is now part of the essential vocabulary when it comes to the iGaming world. Still, what is SIGMA exactly, and how has it earned its reputation?
SIGMA kicked off in 2014 in Malta as a local gathering that saw over 1,000 delegates from all facets of the casino world – from top casino operators, software providers and relevant stakeholders.
Ever since, SIGMA has expanded its influence as a leader in creating networking fairs and events for iGaming all across the globe. From the Americas, Eurasia, Asia, Africa and Europe, SIGMA has become the face of leading conferences, networking and way-forwards for the iGaming, betting and esports industries worldwide.

This year's Edition
For this edition, SIGMA is partnering up with AGS, AIBS and Med-Tech World – all leaders in their respective fields.
Over the 4-day long fair, SIGMA has organized a myriad of workshops, discussions, exhibitions and conferences. Hot topics include Affiliates, Compliance, Start-Ups, Digital Optimization, Innovations and Way forwards for all facets of iGaming.
Malta Sigma event will end each day with numerous dinners and events, for the more informal aspect of things – much needed for forming valuable professional relationships between different stakeholders.
Safe play and Malta as a hub of iGaming Authority
How do casinos get licenses and be deemed to follow legal procedures for safe play? It's through licensing bodies such as The Malta Gaming Authority (MGA).
The Malta Gaming Authority is a leading iGaming body when it comes to strict regulation for all top casinos. Along with the UK Gambling Commission, MGA is the highest esteemed regulating body by Canada overall.
For a list of the safest and top casinos to play in Canada, you can check out our official page for Top Canada Casinos.
Author
Casino Content Writer
Lara thinks that being happy is all about sipping beer by the sea with her favourite peeps. She understands people through conversation and tries to laugh her way through life. Cooking and writing are at the core of her being, and finds casino reviews to be the most interesting part of her job.