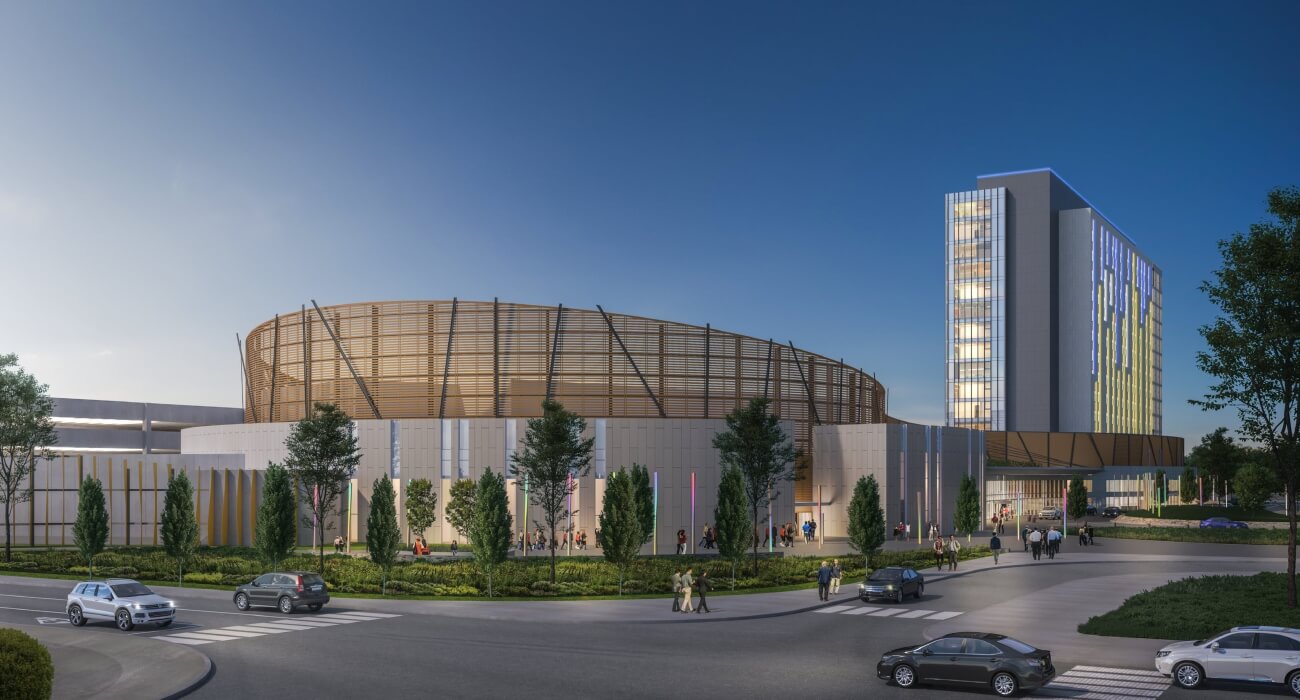 Many guests witnessed the official opening celebration of Pickering Casino Resort on the 27trh of April 2023, after its unveiling a while back. The $500m casino begun operations amidst a lot of fun as guests were treated to several entertaining activities. Renowned Canadian singer and songwriter Bryan Adams thrilled the guests during the opening ceremony.
Many important guests were present at the resort opening, including Duncan Hannay, the OGL President and CEO, Peter Bethlenfalvy, the Ontario Minister of Finance, and Kevin Ashe, the Mayor of Pickering. Hannay noted that the Pickering Casino Resort allows Canadian players to enjoy a modern casino.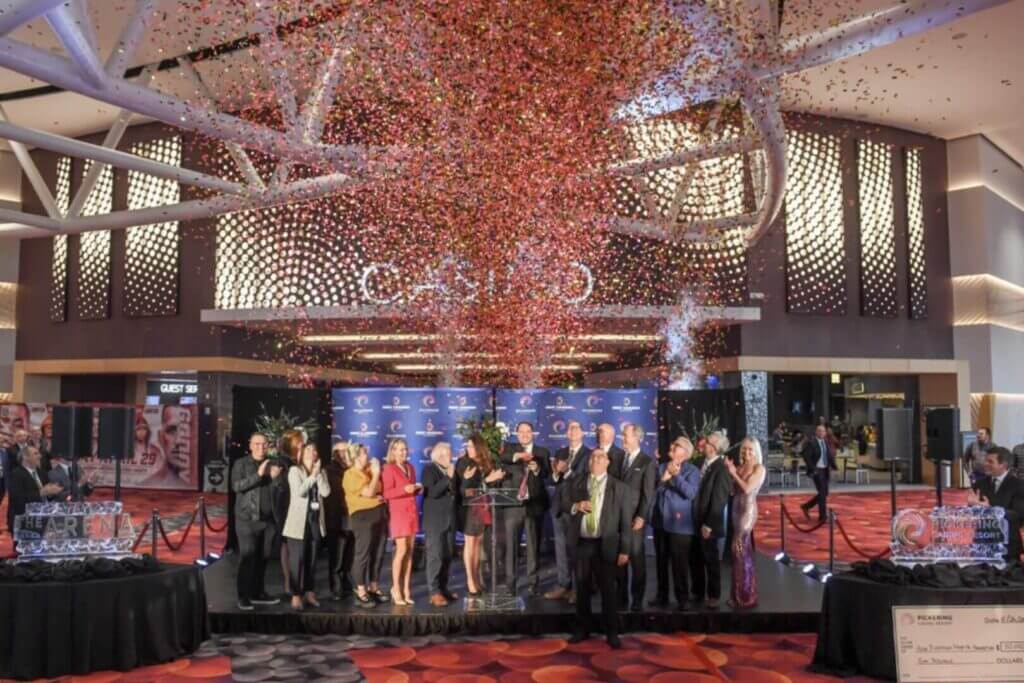 To begin the opening of the resort, Matt Antinson, the CEO of Great Canadian Entertainment, greeted the guests and announced the official commencement of the event. Anfinson pressed the red button that started confetti rain while Mayor Ashe did the countdown to the grand opening.
Bryan Adams later took the stage to entertain the guests with his all-time popular and hit songs.
About Pickering Casino Resort
Pickering Casino Resort is located at the Durham Live entertainment campus, easily accessible to many visitors. The resort boasts a hotel with 275 luxury rooms and other amenities to enable you to lodge comfortably. Visitors can also access over 2,000 slot machines and 90 table games.
In addition to offering casino services, Pickering Casino Resort donated $50K to the Ajax Pickering Hospital Foundation. This gesture was to support the residents of the Durham Region in providing quality healthcare services.
So, visitors planning to visit the resort will enjoy an awesome gaming experience and world-class amenities. The resort will also provide quality customer support service to handle customer queries promptly.
Other Great Casinos
If you can't visit a physical casino like the Pickering casino resort, there are many other reliable online casinos you can try out in Canada. Here are some of the options we recommend:
Read More
Author
Casino Content Writer
Peter is a Canadian content writer with over six years of experience in the iGaming scene. During this period, he has covered content for numerous markets, including the Canada, US, and UK. He uses his knowledge to provide accurate and detailed iGaming content for CanadaCasino. When taking a break from writing, he enjoys playing Call of Duty with his team.