This year's iGB Live! Event opened its doors on Wednesday 6th July at the RAI in Amsterdam – a massive area spread over 4.500sqm. The event was hosted by iGaming and Affiliates and saw a record-breaking live attendance of over 5,022 professionals.
This year's attendance has increased by 7% compared to the last Live event held in 2019 – showing just how much the industry is growing and strengthening its networks worldwide.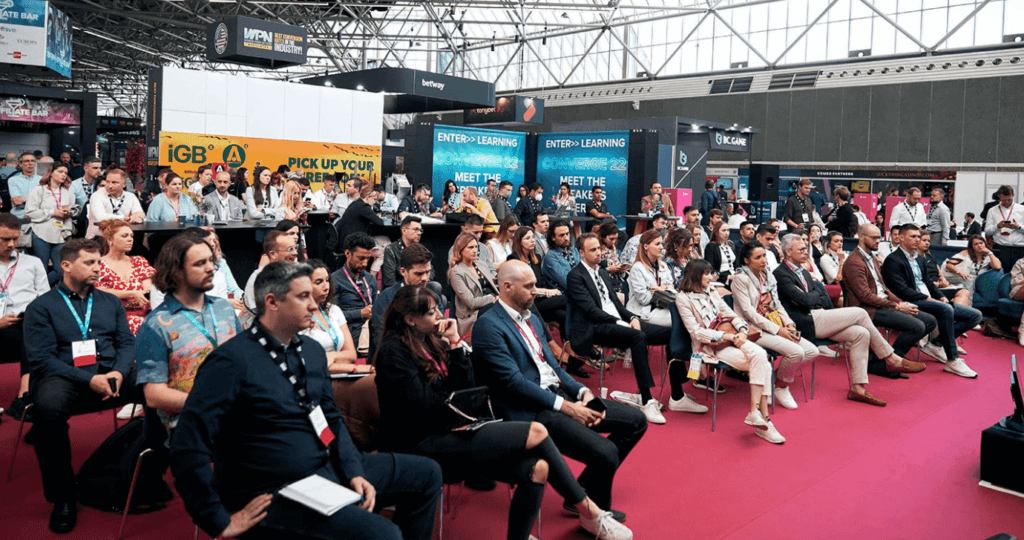 Connect. Converse. Convert.
This year's theme for iGB Live! 2022 was Connect, Converse, Convert. The idea was to Connect over 4,500 iGaming and Affiliates; to Converse on strategies, new alliances and way-forwards; and to finally Convert the discussions into new collaborations, platforms and game developments.
The target numbers of iGaming professionals who attended went definitely beyond expected. The iGB Live! Event director Naomi Barton points out further that though numbers were exceedingly good, the event is not just about the numbers, but the aftermath of it all.
In fact, post the event, the iGB Live! festival organizers conduct questionnaires, research and follow-ups with the attendees – to encourage conversation and conversion even post-event. The research is also aimed to improve the event for future years.
What is iGB Live!
iGB Live! is a yearly event that connects thousands of professionals within the iGaming Industry. iGB Live! is an excellent platform to mingle and create important B2B networks.
This initiative was first kicked off in 2018 and the event has now established itself as one of the most prestigious iGaming events that enable valuable networks amongst thousands of gaming professionals.
Explore these leading online casinos
Some of the best casinos that operate in Canada have also attended the iGB Live! Event 2022. You can check out some of these casinos on our websites.
Some of our top picks for online casinos are LeoVegas, Mr Green and Vulkan Vegas
Author
Casino Content Writer
Lara thinks that being happy is all about sipping beer by the sea with her favourite peeps. She understands people through conversation and tries to laugh her way through life. Cooking and writing are at the core of her being, and finds casino reviews to be the most interesting part of her job.