What will you learn from our Blackjack strategy guide?
Books have been written on the subject, but we'll cover the basics every Blackjack player should be aware of, and briefly explain how to formulate a winning game plan.
Online Blackjack strategies are as old as the game itself, and for good reason; a bit of knowledge, skill, and planning gives players the winning edge. Read on to find the perfect online blackjack strategy.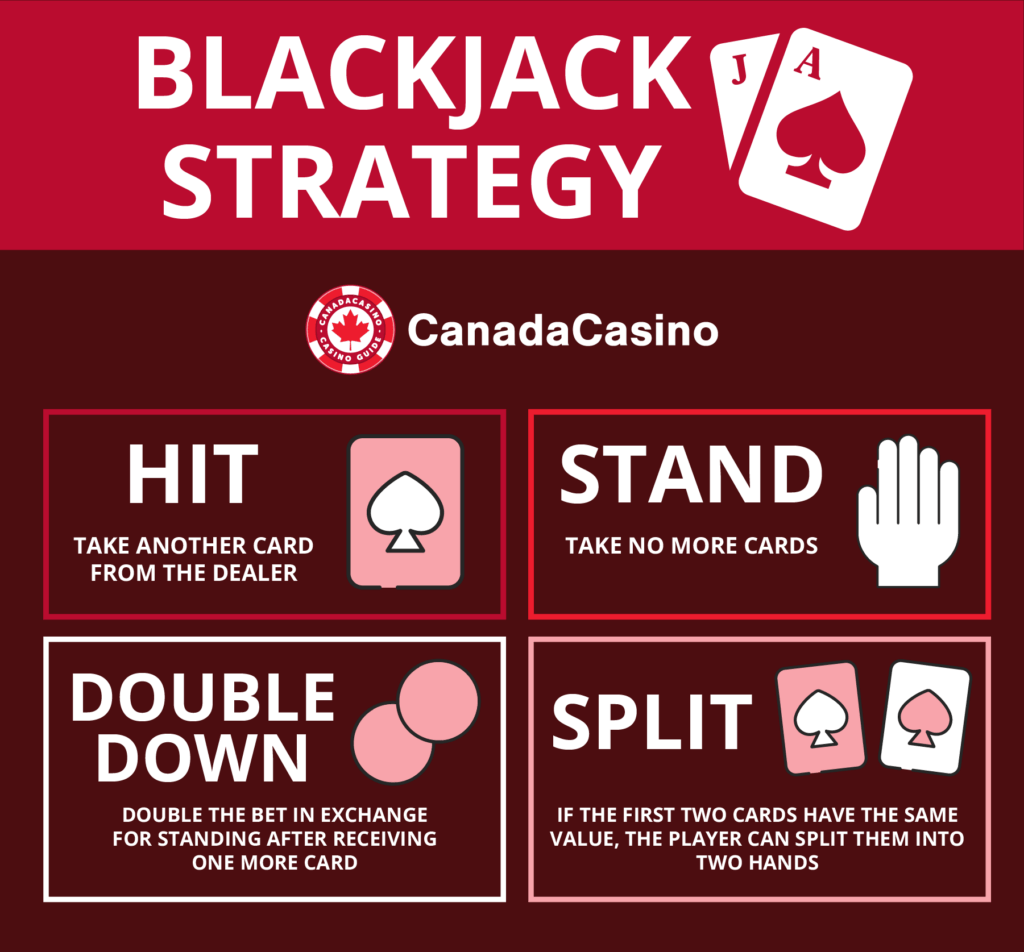 Important Tips To Keep In Mind
Get to know all of the rules, odds, bets and payouts

Before making a game plan you need to know how to play the game! Also learn the lingo, signals, and etiquette that makes Blackjack so popular.

Choose a blackjack variant with confidence

Interested in trying your hand at Spanish 21 or Blackjack Switch? Tip #1 still applies. Rules and method of play can change with each variation.

Plan your budget – how much are you prepared to win or lose

Go into the game with a fixed bankroll. Play within it until winnings accrue.

Don't forget about the time you're willing to spend on a game

Responsible players always keep an eye on the clock. Gambling is for fun and only a small part of your overall lifestyle.

Remember that luck always has a seat at the table.
Is there a blackjack perfect strategy? Each specific individual has their own suited strategy for them – so yes, every individual has its own blackjack perfect strategy. The best of them accommodate an unpredictable run of the cards. Be prepared to play through the troughs to the next crest, and learn when to call it a day.
Basic Blackjack Strategy Chart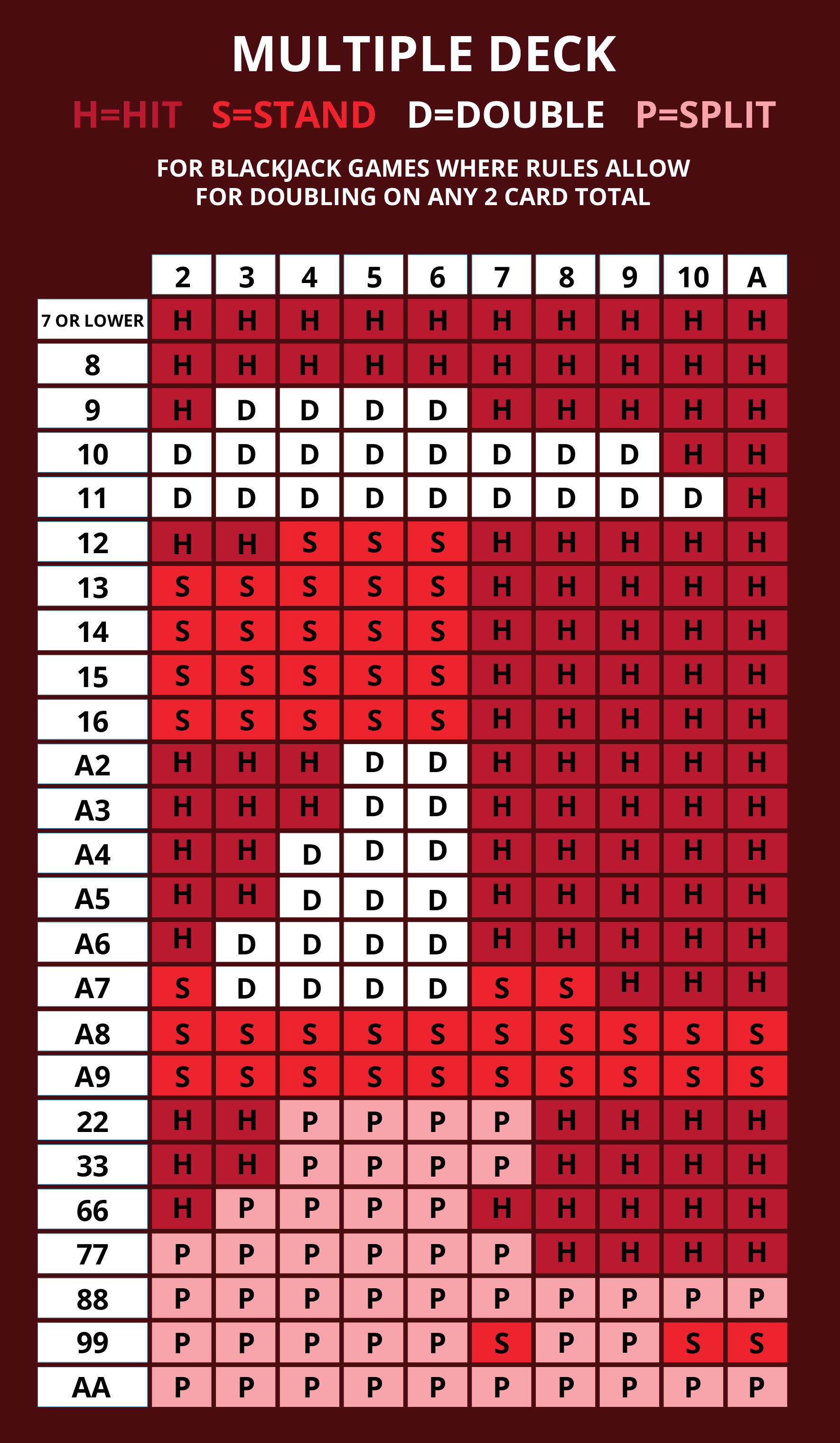 The Blackjack basic strategy is a summary of choices based on the Dealer's upcard and the player's hand. Developed in the 1950s and refined with computer modelling ever since, the Blackjack Basic Strategy is often presented in Blackjack Chart form for players to memorize.
Providing a recommended set of plays that reduce the house odds gives even novice players an edge by following a simplified set of guidelines.
The blackjack chart can possibly look intimidating at first glance, but with a little practice the Basic Blackjack strategy becomes as easy to recall as your favourite pizza fixings!
Nearly every game invented has its own terminology. Learn the Lingo so you, the dealer and other players are all on the same page!
Hit (me): Ask the dealer for another card.
Stand: Confirm you will hold your existing cards only.
In the most basic scenario, the player (including the dealer) who holds the hand valued closest to or equalling 21, wins. Most Blackjack strategies recommend a player Stand with any hand valued at seventeen or above.
Below that, ask the dealer to Hit you with another card. Knowing the dealer's upcard, whether any player is holding an ace, and other situations all play a large part in making your decision – which is where your Online Blackjack Strategy comes in.
Every hand is different, but the advantages and disadvantages of whether to Stand or take another card are illustrated clearly in Basic Blackjack Strategy charts – sometimes even referred to as Blackjack Strategy Card.
Double Down
Double Down in blackjack is a one-time opportunity to double the value of your initial bet before taking another – and final card – from the dealer. Your Online Blackjack Strategy will indicate when this is a good decision to make.
Players usually Double Down when:
Their hand adds up to nine and doesn't include an ace, and the dealer's upcard ranges between 2 and 6.
The player's hand is valued at 10 or 11 and and the dealer's upcard is lower.
The player's hand is valued at 16,17, or 18 with an ace, and the dealer's upcard is between 2 and 6.
Doubling Down is an advantage in any of the scenarios outlined above because the player can't go Bust and the dealer has to take cards (Hit) to reach 17.
As with Basic Blackjack Strategy, Doubling Down charts are available for players to learn when to recognize the opportunity!
Split Pairs
When to split in blackjack? When a player's first two cards form a pair, the hand can be split into two hands, and a bet equalling the original wager can be placed on the second hand. An excellent time to Split Pairs is when the dealer's upcard is weak, showing a 4, 5 or 6.
The main advantage of Splitting Pairs is playing two hands against one and increasing your bet.
A disadvantage is an increased cost to split and associated risk, so the decision should be taken on a case-by-case basis. Why split a pair of tens when you're sitting on 20?
The Soft 17 rule
The Soft 17 rule technically applies to the dealer. Players are free to deal with whichever cards they want, but the dealer must follow this rule. The name refers to a hand of 17 cards that include the Ace.
The dealer stands on or hits a soft 17. If they hit a soft 17, the dealer can only stand on what's called a hard 17.
When to surrender?
In Blackjack, Surrendering allows a player to reduce the initial bet by half after viewing the first two cards dealt and the dealer upcard.
If the player's hand is weak, surrendering cuts a potential loss by fifty percent. Players can surrender early (before) or late (after) the dealer checks the hole card for blackjack, depending on House rules.
Always ask the dealer whether Surrender is available and whether it's early or late.
Advanced Blackjack Strategy
When Basic Blackjack strategies become second nature, players are ready to polish the skills developed for consistently profitable gameplay. Advanced Blackjack Strategy primarily expands the straightforward blackjack chart options Basic Strategies promote, but in much greater detail.
Advanced Blackjack strategy also offers game-specific advantages for players interested in specializing in a particular Blackjack Variant such as Spanish 21 or Blackjack Switch.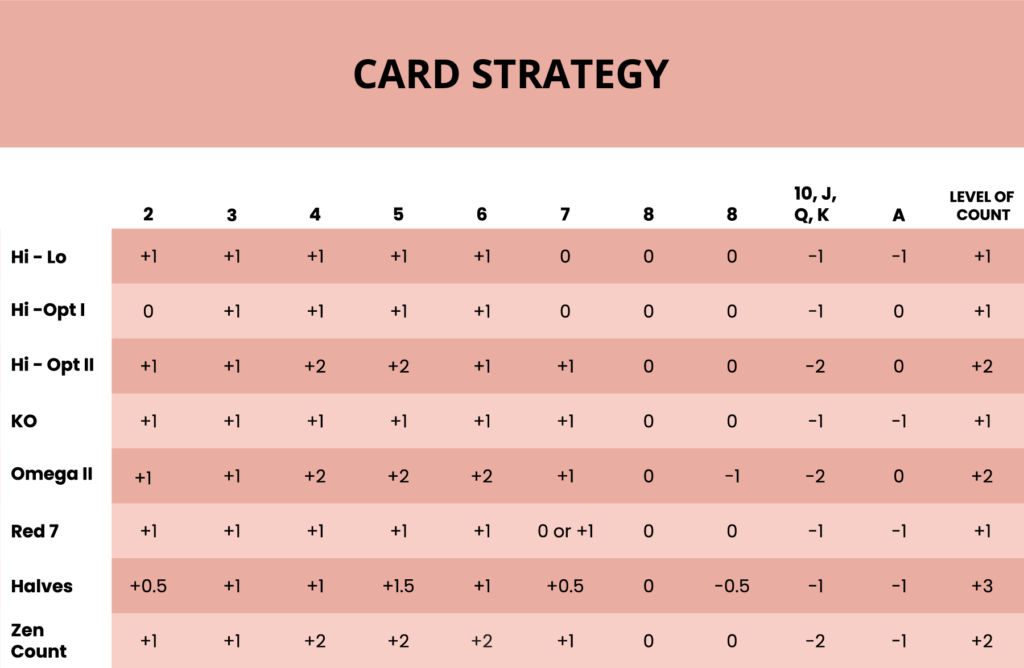 What exactly is blackjack card counting and does it actually work?
Card counting may sound like cheating, however, it's simply applying the power of observation to make logical decisions. A card deck has twelve face cards (Jack through King) which in Blackjack are valued at 10.
If a rush of those cards appears in initial hands, the balance of the deck holds lower-value cards – a disadvantage to the player.
Card counting is a proven Blackjack strategy that informs players when the advantage has shifted in their favour.
How to count cards?
How to win at Blackjack? Counting cards is definitely a basic technique you should master – and a number of techniques exist for that. Primarily, players start with the initial shuffle, assign a 'Tag value' to cards or groups of cards (i.e. face cards or aces) and keep a running tally of what's been played.
As the deck is played through, the ratio of high-value cards (player advantage) will increase or decrease.
Learning how to count cards is a relatively easy Blackjack Strategy with significant profit potential.
Which blackjack Strategy should you choose?
Blackjack how to win? For most players, basic strategy blackjack will provide an excellent opportunity to improve their game. Winnings only improve as that knowledge becomes second nature with time and practice.
Seasoned players can then explore advanced Blackjack strategies that refine skills to the expert or professional level and enjoy consistent Blackjack earnings. For some players, becoming an expert in one or more specific Blackjack Variants is a natural next step.
The best strategies to try when you're new to casino
All top casinos in Canada offer Blackjack as a live dealer game, and as a beginner player just starting out with the game, we are enlisting a few best blackjack strategies to apply out of the gate include:
Blackjack Betting Strategy – start out conservative by wagering the minimum. Increase your wagers by a single multiple only after winning. Go back to the minimum wager amount with each lost hand. By raising the stakes only when you win, you keep control of your bankroll and almost always end the game with more than you started with.
Avoid High-Stakes – stay away from high-stakes games until you are fluent with Blackjack and have successfully practiced Basic strategies. Risking more than you can afford to lose will eliminate the enjoyment of the game and lead to frustration. Blackjack is a game that rewards those who learn to walk before trying to run.
Set Win/Lose Limits – experienced players start every game with a pre-set budget. When you've reached your loss limit, end the game. When you've achieved your win limit, cash out and leave the table. If you're still feeling lucky? Set new limits and resume playing withing them.
Blackjack Strategies to play if you're a pro
Expert players know just about every in and out of Blackjack, including the fact that it is one of the few games that offers a window of advantage to players willing to learn. While specialized strategies are usually game-specific to a particular Blackjack Variant, these advanced strategies are nearly universal:
Card Counting techniques. Apart from the Hi-Lo technique, other methods including the Omega 2 and Wong Halves have proven effective in creating a player advantage. What we will refer to as "Card Observation Management" systems are excellent skillsets a player can choose from that can be applied in a given situation.
Money management – split your bankroll into sections or piles. When the first pile is depleted, bet with the second pile at twice the wager value of the first. The larger wins will offset and recoup the initial losses.
Winning Runs – as a run develops most pros will multiply their bets with each hand. A fifty dollar hand won triggers a one hundred dollar bet on the next and so on. At the first losing hand the bet reverts to the House or player minimum until the next win-cycle starts. This method propels the big-money winnings.
Blackjack Strategies that got the most wins
1 + 1 = 2. Call it basic mathematics, the primary strategy used by Ken Uston, credited with the concepts of card counting and teaming up to play Blackjack. In the early eighties Uston and his team won nearly $4.5 million at Blackjack, truly putting the game on the map for popularity.
Bet Big – Win Bigger. Australian billionaire Kerry Packer used his wealth to make more – much more – at the Blackjack tables. In 1995 the tycoon placed a series of $250,000 bets at the MGM Grand in Las Vegas. Forty minutes later he left with $40 million in winnings.
Card Counting on steroids. In the early 90s the MIT Blackjack Team collected between $50 and $100 million from U.S. casinos in Atlantic City and Las Vegas. A group of young student mathematicians standing around a Blackjack table became a casino's worst nightmare, inspired a book and movie and left casinos with an option to legally refuse suspected card counters from their premises.
Rookie Blackjack mistakes – and how to avoid them
Learning to play Blackjack successfully starts with developing a blackjack online strategy. Apart from that, Blackjack rules, Blackjack variants and terminology all play an important part in creating a strategy that works best for a particular player. To make the learning curve as painless as possible, we've identified a few of the most common mistakes beginners make;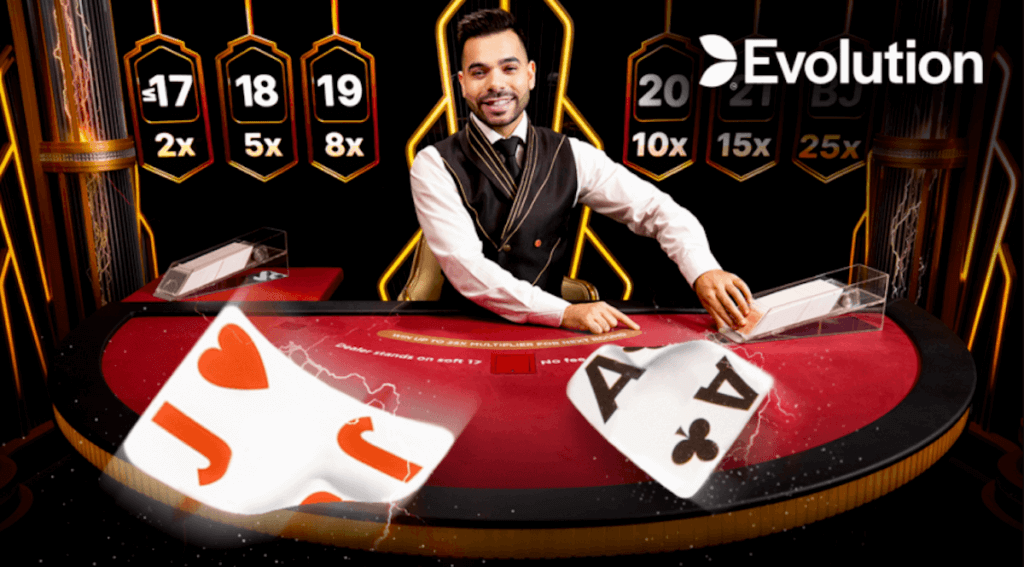 Assuming all games are the same. Players should check the terms offered by each casino, including the minimum bet requirements and the payout odds for a Blackjack. When starting out, look for tables with the lowest bet requirements or better yet, polish your skills with casinos that offer demo and free games.
Unrealistic expectations. Blackjack is a game to enjoy as a fun pastime for most players. It is still a game of chance, and should you accumulate some winnings be aware that losses are also a part of the game. No matter which casino you choose, the House always maintains the advantage.
Sign Language. Contrary to popular belief, hand-signals rank above voice commands. Learn the gestures that specify your intent. Cameras monitor players' hands so that when a card is requested or refused by signal, a players intentions are crystal clear to the dealer.
Ace is Wild. Blackjack is not poker. In Blackjack, the ace is worth either 11 or 1. Players need to consider both values when holding an ace before making a decision.
Frequently Asked Questions
In Canada, gambling winnings are tax-free, similar to lottery winnings.
Apart from being a fun game and relatively easy to learn, Blackjack is popular because it offers players the best advantage to win of any casino game - including slots.
No. While all card games contain an element of luck, Blackjack rewards players who take the time to learn how to play.
Essentially, basic Blackjack strategies are about making good decisions in any specific scenario of game-play. These include learning how and when a player can increase their advantage to win.
No. Contrary to most uninformed opinions, card counting is perfectly legal. It is a legitimate method of appraising the contents of the card deck that enables players to make more accurate decisions. Casinos still reserve the right to refuse service to players considered to be counting cards and may close a game.The best strategy for playing Blackjack is: Have a strategy! Beginners should be aware that learning the rules, lingo, signals and betting criteria are important first steps. Experienced players and pros alike will agree that strategies for money management when playing Blackjack are as critical to achieving their consistent wins as they are for beginners. Whether you're playing for dimes or dollars, if you're in it to win it, start each new game with a sound Blackjack strategy and double down on the fun!
Author
Casino Content Writer
M'Louisa spends most of her time chasing after a certain cheeky monkey that is growing up too fast. When she has a moment to spare you'll find her with a paint brush in hand or reading a good book. For the past 3 years she has enjoyed watching the industry grow and thrive, and thinks that is the most satisfying part of her job!