Most popular Blackjack Variants
Played in the stylish gaming salons of seventeenth-century France as Vingt-et-Un (21s), a century earlier in Spain, and possibly by the ancient Romans who loved to gamble using marked wooden blocks, the game has a historic international pedigree.
The name "Blackjack" is much more recent.
Myth has it that Casinos in early Las Vegas promoted the game to gamblers by offering 10 to 1 odds if players reached twenty-one with a blackjack.
The name stuck as the game became popular, even if the big payout odds didn't. But the Klondike gold miners were playing the game and calling it Blackjack half a century earlier.
Leave it to Canadians to name the game and not take credit for it! Travel around the world and you may be surprised to learn what else Blackjack is called, and how those games are played.
1. American (Classic) Blackjack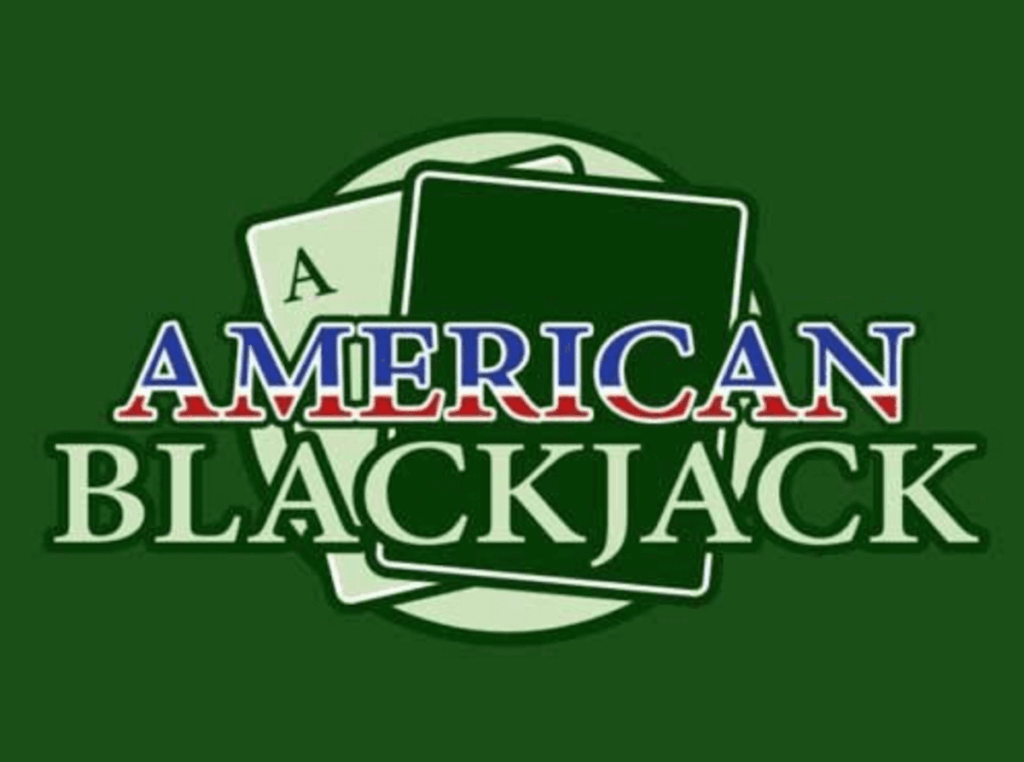 From the Great White North Blackjack eventually found its way to the Nevada desert and a two-horse town called Las Vegas.
Blackjack became so popular in the US that it was eventually re-exported worldwide as an American game. As a result, it remains the benchmark standard or Classic game.
Classic Blackjack is the game by which all other variants are measured.
Easy to learn, thrilling to play and with advantageous odds, American Blackjack pits players against a dealer to see who reaches twenty-one. The hand closest wins.
2. European Blackjack
Want to know how they play Blackjack in Paris or Prague? Old School rules for an old continent.
The biggest difference between European and Classic Blackjack is that in Europe, the dealer doesn't receive a second card (hole card) until after players have received their hands.
The dealer cannot, therefore, peek for a Blackjack – advantage players!
This two-deck game has a few other minor rule differences but aside from the hole-card, European Blackjack will feel intimately familiar.
3. Vegas Strip Blackjack
You guessed it. Played on the Strip, this game happens in Vegas and mostly stays in Vegas, although players may find it offered by online casinos.
The big advantage to this variant for players is that the dealer must stand on seventeen.
A four-deck game, Vegas Strip Blackjack offers the ability to double down on two-card totals, including after splitting hands.
4. Progressive Blackjack
From great minds (games developers) come great ideas!
Online casinos offer this variation of Blackjack with a jackpot option – similar to playing slots.
Players can optionally place side bets on an ever-growing jackpot that will pay out on a predetermined hand programmed by the developers.
It could be something as random as a pair of queens, or three of a kind, and not necessarily relevant to the Blackjack hand.
For some players, this added jackpot feature sweetens the overall game experience.
5. Atlantic City Blackjack
Back in the USA, this version of Blackjack features east coast rules.
The game is typically played with eight decks and Dealers are expected to stand on soft seventeen.
Pairs can be split, and re-split – except aces – where only one additional card draw per ace is allowed.
A late surrender is also an option. Expect a payout of three to two from your Canada online casinos, but don't expect that treatment in Atlantic City. It's Jersey after all!
6. Multi-Hand Blackjack
For most Blackjack players, more is better and more hands to play means more opportunities to win.

Based on Classic Blackjack rules, this variation offers players the choice to play as many as five hands against the dealer, (each of which could be split) and swing the odds heavily in the player's favour.
Bets are also multiplied by the number of hands that win.
7. Double Exposure Blackjack
Talk about give and take! Flexibility is the name of the game when it comes to Double Exposure Blackjack.
Players enjoy the benefit of seeing the dealer's hand, no cards are placed face down.
Played with between six and eight decks, the player advantage of viewing the dealer's hand is offset by even money paid out on naturals, and the fact that all ties go to the dealer.
8. Single Deck Blackjack
Card counters rejoice! As the name spells out, this is a one-deck game that both beginners and pros can take heart in.
Single Deck Blackjack has the lowest house advantage of the game variants, uses standard Classic rules and keeps winning simple.
This is the perfect game to test out a basic blackjack strategy or get some experience counting cards. But keep in mind that, unlike land-based casinos, with online Single Deck Blackjack the deck is shuffled after every hand.
9. Blackjack Switch
Some might call it sleight of hand, an effort to cheat the house by choosing the best two cards from two separate hands and making one super-hand from them.
Except in Blackjack Switch, that's the point of the game!
Players are allocated two hands. Perhaps the first is a King and a Four, the second is an Ace and a three. Put the Ace with the King for twenty-one and the four and three together and draw another card. Why not?
One hand has already won! The rules of this game are so favourable to players that you'll only find it at online casinos.
10. Super Fun 21
What could be super about playing 21s?
How about doubling your money with added chances for 2:1 payouts.
While a Blackjack pays out even money, a Diamond Blackjack (two cards from the diamond suit totalling 21) pays out at 2:1.
On top of that, five and six card hands that total twenty-one also pays 2:1.
11. Pontoon
Where's the shrimp? Leave it to the Aussies to take a perfectly good game and almost totally change it.
Naturals are called "pontoons", and the object of the game is to beat the dealer to 21 but after that, it's Aussie Rules, mate!
Players don't see the dealer's cards, and all ties go to the house.
Only a pontoon or five-card hand can beat a 21, both of which offer 2:1 payouts.
Another rule from Down Under is that players cannot stand when they like but must draw cards until reaching a minimum of a fifteen count.
This benchmark value varies and could be fourteen or sixteen (let's call it the Koala option).
12. Perfect Pairs Blackjack
Similarly to Progressive Blackjack, Perfect Pairs offers players the opportunity to make side bets; specifically on pairs.
Catching a pair on the opening hand typically pays out at 5:1. A pair of the same colour offers 10:1.
Perfect Pairs Blackjack are reserved for multi-deck games where two of the same card make the pair (i.e.two jacks of clubs) and offer a handsome payout of 30:1.
Perfect Pairs Blackjack is Classic Blackjack where players have the added benefit of earning additional winnings through side bets.
13. Spanish 21
Probably the most popular game format after Classic Blackjack, Spanish 21s brings the heat with a slightly changed-up deck and mucho ways to win on a variety of payouts other games simply don't offer.
After getting by the fact that the tens are removed, leaving only the face cards to represent that value, Spanish 21 players enjoy the best odds, winning the ties against the dealer and receiving 3:2 payouts on a blackjack. Figure in the added bonus payouts for card combinations, and Spanish 21 provides players with the highest blackjack probability of winning something.
Which Blackjack Variation should you choose?
When it comes down to it, player preference is the deciding factor, and the world is your oyster.
Spanish 21 is the most played variant of Classic Blackjack and is preferred by many players. It can be found online at Live casinos as can most of the other variants, among which Blackjack Switch ranks near the top as an online choice.
Whichever type of Blackjack you wish to try, start by familiarizing yourself with that particular game's rules, the wagering requirements, odds, and best payout policies. If you want to be more exact when it comes to blackjack variation bets, why not use a blackjack odds calculator?
Once you've found a game you like, check out the strategies available that players are using to increase their chances of winning.
Blackjack variants that payout the most
There's a reason why this variant is the most popular and 2nd only to classic Blackjack; the number of ways to win.
Similar to poker, Spanish 21 pays out bonuses for card combinations: runs, three of a kind, etc.
Players have more chances to win aside from beating the dealer that every card dealt is a thrill.
This variant ranks near the top online for the best player advantage against the house and the sheer fun factors involved.
Choosing the best cards from between two hands to make a super-hand is impossible to resist, and hard to beat. By playing at least two hands against the dealer's one, players have doubled their chances to win.
The best variants to try when you're new to casino
New to Blackjack? Then start with the original. Learn the rules, practise your game and learn about basic strategy. Once you're comfortable with classic Blackjack, you have the knowledge foundation to explore the game variants.
Single Deck Blackjack – probably the optimum starting point for most new players. This variation enables you to focus on basic play with one card deck and gives new players the best opportunity to experiment with newly learned skills such as basic blackjack strategy and card counting.
Super Fun 21s – this variant offers Newbies the chance to play Blackjack and win extra bets without the drama and complexities of strategy. While it may not offer the best odds of the variants listed, Super Fun 21s remains a basic, thoroughly enjoyable game that is friendly to beginners.
Blackjack variants you should avoid
Don't hate the player, hate the game.
Regrettably, illegitimate games claiming to be blackjack variants appear from time to time, particularly online.
Players are always advised to seek out licensed, regulated casinos in Canada to ensure that their gaming experience is thoroughly enjoyable and worry-free from start to finish.
Gaming licenses and customer reviews can provide players with the secure knowledge that their Blackjack game is above board and world-class!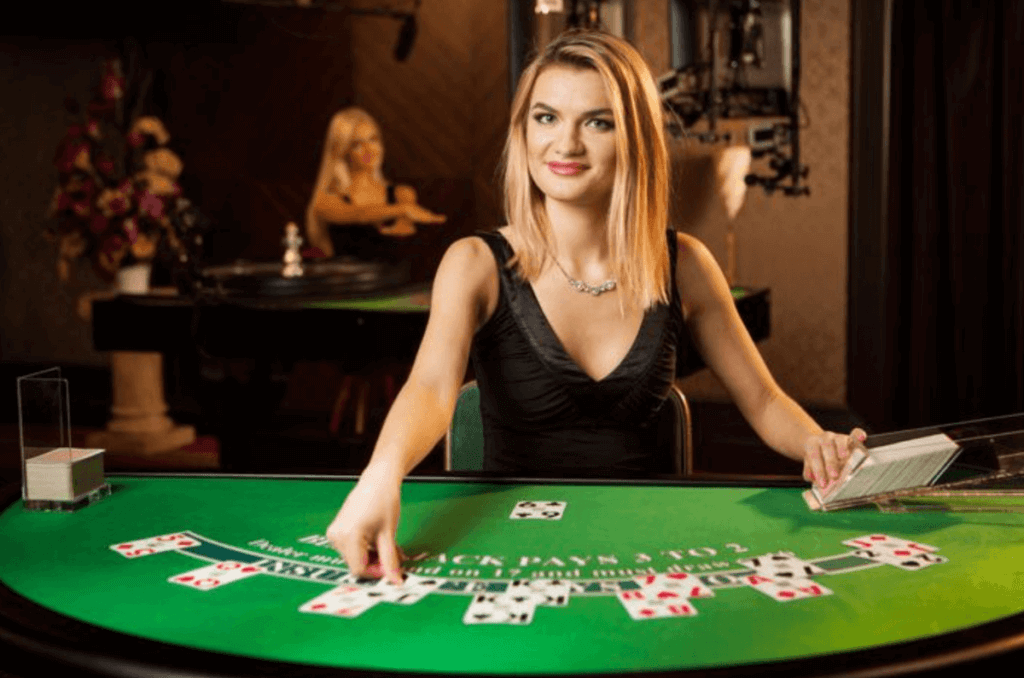 So Many To Choose From!
At the end of the day, it's totally up to you to choose which blackjack variant suits you best. This guide will steer you in the right direction if you're not sure where to start, or even if you're looking for a change in your game. You can learn more about new variants that you're not used to and how to deal with them.
So what are you waiting for? Bookmark this page to keep on hand whenever you need to refer to it!
Frequently Asked Questions
Yes! Blackjack is among the simplest card games to learn, one of the major reasons for its worldwide popularity. Another is that it offers beginners a fairly quick learning curve, and many opportunities to practice new skills for free online, with family or with friends.
There are all kinds of variants of Blackjack, among the most popular of which are listed above. Players who learn the basic concepts of American (Classic) Blackjack will develop the skills to quickly adapt their play to other variants of the game.
Blackjack is a very popular game because it offers players the best chance to win from among the many card games offered by casinos. New players who learn the basic Blackjack strategy will enhance their chances of winning. As skills develop, more advanced Blackjack strategies are available for players who wish to excel.
Author
Casino Content Writer
M'Louisa spends most of her time chasing after a certain cheeky monkey that is growing up too fast. When she has a moment to spare you'll find her with a paint brush in hand or reading a good book. For the past 3 years she has enjoyed watching the industry grow and thrive, and thinks that is the most satisfying part of her job!