Knowing the basic concepts of casino gaming is crucial if you aim to increase your chances of landing wins.
So, what is a House Edge>? Sometimes also referred to as Casino Edge, is a value that is found in all games in casinos. Some casino games with the lowest house edge are preferred, as this means they have a high RTP.
Still, let us dive in on the whats and ifs of a Casino Edge. This short guide will highlight why is it important and how this knowledge can serve you as an online casino player in Canada.

What is a House Edge?
"The House Always Wins." Most players at online casinos in Canada know that the casino holds an advantage over players on every game played – that advantage is called the House Edge and or even referred to as the House Advantage.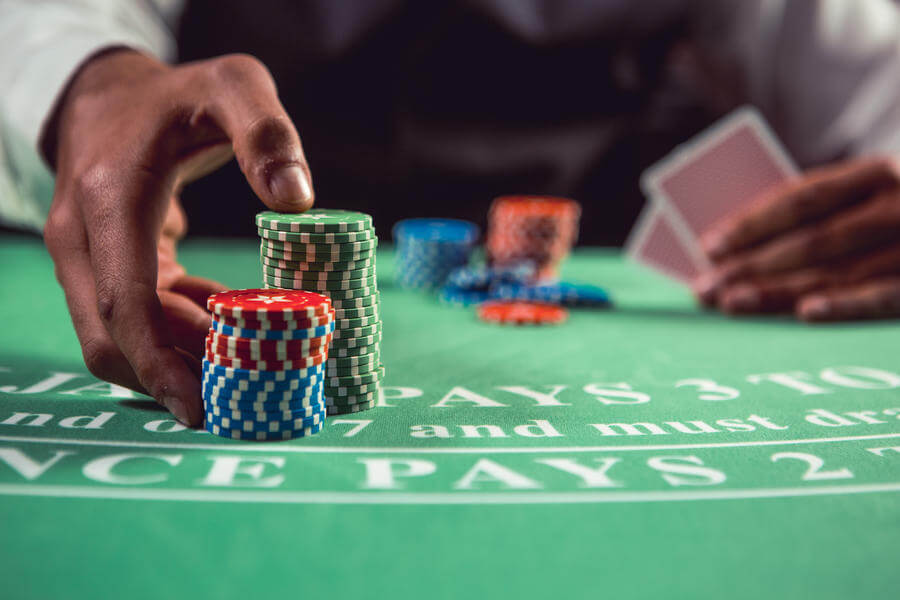 The casino House Edge Value is featured as a percentage amount that represents the casino's profit margin on any bet placed. To put it simply, if one player bets C$100 in a game that features a 2% casino house edge, then equivalently, the casino would have a profit margin of C$2. The average amount of a realistic House Edge would be around 1.5-5%.
Every casino game has a House Edge and the opposite value of the house edge is the RTP (Return to Player). RTP features the percentage return to the player on the amount originally bet. So again, if a player bets C$100 on a game that features a 97.5% RTP, then that would mean the player will get C$97.50 back upon landing a win. The same game's House Edge would therefore be a 2.5%.
10 Casino games with the lowest House Edge in Canada
Different online casino games offer a different casino House Edge. More importantly, a lower house edge means higher payouts for players.
We want to help you increase your chance at winning so we have compiled the below list featuring casino games with lowest house edge values. The list features Blackjack House Edge, Poker House Edge, Slots House Edge, and other popular casino games.
Conclusion
Realistically? Casinos in Canada need a house edge because ultimately, they seek out a profit margin as any other company would. For most players, the online casino House Edge can be considered the ticket price for participating in an entertaining pastime.
House Edge Explained – Now what? Understanding the mechanics of a Casino Edge enables players to make more knowledgeable wagering decisions. It's a fact that players who choose casino games with a lower house advantage have better odds of accumulating winnings during a session.
Finally, what matters most to you as a player is that you know the logic behind it, and as long as the information is clear, the choice of which game to play is ultimately yours. So next time you visit your favourite online casino in Canada, claim a great bonus, and test out the house edge for different games yourself!
Frequently Asked Questions
The House Edge is the casino's numerical advantage of winning a game. Calculated over a period of time, every game contains a margin of profit the casino can expect to earn from it. It is also known as the House Advantage.
Slots online in Canada are the most lucrative games for casinos because they have a 'high' house edge when compared with most other games. Slots typically have a house edge of between five and ten percent (5% - 10%), although some slots can be lower or higher than this range.
Yes - in the short term. It's called 'Variance.' Players can earn winnings at the casino during a game, close the session and bank the profits. In the long term; No. Eventually, the house edge will catch up if the game is played long enough.
Author
Casino Content Writer
Lara thinks that being happy is all about sipping beer by the sea with her favourite peeps. She understands people through conversation and tries to laugh her way through life. Cooking and writing are at the core of her being, and finds casino reviews to be the most interesting part of her job.