Opening an online casino account in Canada can often feel as rigorous as opening a bank account. Banks and casinos have a lot in common – a lot of money! Licensed online casinos are required to keep strict control over where the money comes from and where it goes. Verifying a player's identity is the law. But once that process is complete, an online casino account should be trouble-free… shouldn't it? Here's what to do to make sure you're excellent at account management.
Seven tips to managing your casino account
Setting up and activating an online casino account is always the first step required before players can get down to enjoy their favourite games such as online slots or poker. The process can be a little tedious and does require a level of patience to wait for the player verification process to be completed.
Once the casino account is activated one should expect a stress-free experience, however, this may not always be the case. Check out these top tips to gain key account management information.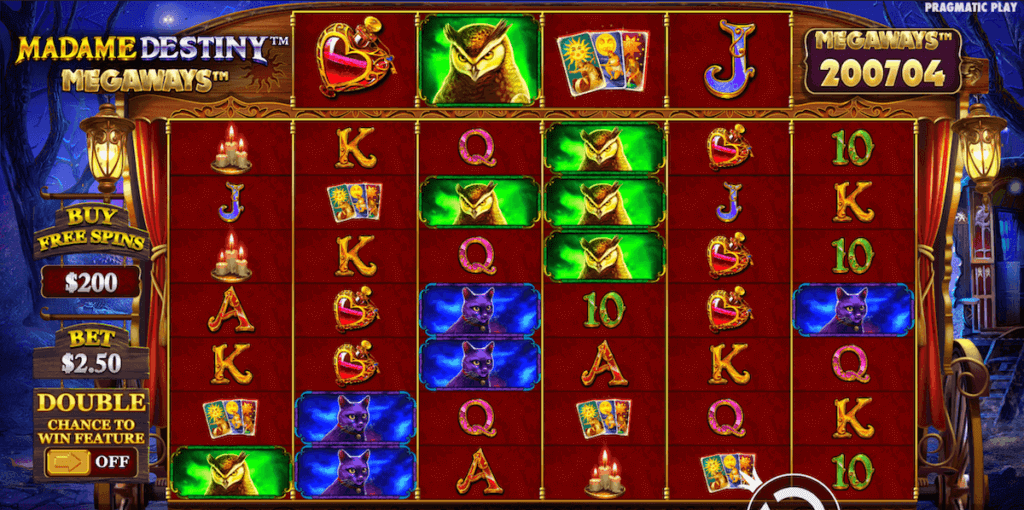 1. Always read Terms and conditions before opening an account!
Every online casino sets out the terms and conditions required to open and maintain an account. Similar to a traditional bank account, security features are put in place to protect both the players and the casino. Many of these regulations are standard and are required by law. In case of a dispute, the terms and conditions set out by the casino can be referred to by both parties.
2. Check which personal information casino requests
Registering to a new online casino in Canada is not just about claiming a welcome bonus offer! Players who open new accounts at an online casino will be expected to provide personal information that confirms their identity.
This is required by laws tailored to prevent money laundering or any other criminal activities. Players have the right to expect secure storage and protection of their data. Only the personal information required by the country of residence of the player needs to be provided.
Which information do casinos need and why?
Online casinos not only have the right but are required by international laws to verify the identity of their customers. They also require a verified method of payment in order to process deposits and withdrawals. Players should review the licences and authorities under which a casino operates before providing personal information, as well as their data privacy policies. Only licensed online casinos can be trusted to protect player privacy data.
3. Check the Payment methods the casino offers
The best online casinos in Canada have a wide variety of payment providers supporting them, including popular options such as Visa and MasterCard, InstaDebit and MuchBetter, bank transfers and more. This choice of payment methods enables players to select between trusted credit card brands, internet payment companies and in most cases their own banks. Players should also review the terms and conditions concerning payment and withdrawal policies. 
4. How to make a deposit
Making an initial deposit at your favourite online casino is usually straightforward and follows a simple step-by-step format;
Complete the Registration process
Log in to your new Casino Account
Choose 'Deposit' from the menu (this is typically found on the top right of the screen, or under the 'Banking' menu')
Specify the initial amount you wish to deposit.
Choose and confirm your preferred payment method.
5. How to withdraw your winnings
Subject to the online casino's terms and conditions regarding withdrawals, players in some cases can access their funds in as little as a day or as long as a month from making the request. In fact, there are even a number of great fast payout casinos to choose from in Canada! Typical processing times in most cases are about a week. The online casino may process payment in twenty-four hours, however, the payment provider may take a few days to verify and credit the payment to the player.
The online casino's payment policies are outlined in the terms and conditions. Particular terms players should be aware of may include;
Withdrawal Limits
Time Limits
Account Limits
Security Checks

6. Set up your own limits
Most online casinos offer an account function where players can set their own betting limits. This limit is a set amount that cannot be exceeded over a certain time period i.e. per session, per day, per week, etc. Players who set maximum wagering limits or budget their betting amounts have more control over minimizing losses and banking profits.
7. Exclude yourself or close your account whenever you want
The self-exclusion function provided by all licenced Canada online casinos is an account setting intended to protect the player as part of their commitment towards responsible gaming. If players find themselves compelled to return to a session or game, they can voluntarily choose the self-exclusion function and bar themselves from play for a specific period. Their account will be suspended for the amount of time the player has selected.
Solutions to common issues with casino accounts
I cannot login
Login failure could be the result of hardware, connection or internet issues. Other reasons could include incorrect passwords or account identification. Another could be voluntary self-exclusion. If, after reviewing these possibilities the problem still exists, players can contact customer support for assistance.
I don't see if my documents have been verified
Licensed online casinos only require a legitimate photo identification document to confirm a player's identity. Subject to the document type, verification may take as long as a few days. Banking information can usually be verified within twenty-four hours. Players concerned about a delayed verification process should contact customer support for more information.
My withdrawal is not reaching me
The terms and conditions for withdrawals are clearly set out on the online casino's website, including the expected payment processing times. Players who have not received their withdrawal should check that the casino terms and conditions have been met, confirm through customer support that the payment has been issued by the casino and finally, contact the payment provider for information on the funds.
I cannot reopen my account
Canadian online casinos will not reopen an account that has been permanently closed, either by themselves or the player. In the case where an account has been suspended by the casino, players can contact customer support to find out the details and whether the account can be re-opened. In a situation where the player has voluntarily suspended their account, the suspension time limit must pass before the account can be reactivated.
I received a suspicious email
Online casinos often use email to notify players of upcoming promotions, to announce new games and/or to market additional products. Players who receive an email requesting account details or any other personal information should ignore it and immediately refer the correspondence to the casino's customer support team.
My documents are not approved
Players may sometimes face the difficulty that their documents have not been approved. Citing personal data laws in most cases, online casinos are not compelled to give a reason for this decision however, may advise the player of the steps that they can take to secure approval. If, after this process has been followed a player has still not been approved, the only alternative is most likely to apply at another online casino.
I cannot change my credit card details
Once player banking details have been verified, changing them requires the online casino to restart the verification process with the new payment provider. During this period the player account may be suspended or blocked from receiving payments. Most online casinos have step-by-step directions available on their websites for players to follow when they wish to change banking details. Failing this, customer support can provide assistance.
I cannot reset my password
Typically this problem is easily solved through communications with the online casino's customer support team. Players can expect to prove their identity and in most cases re-submit the original documentation used to open the account.
I cannot change my personal details
Due to the personal data protection laws licensed online casinos are required to follow, any change to a player's personal details will need to be verified by the casino's account team. The verification methods vary between casinos and will be outlined in their terms and conditions. Customer support will be able to guide players on the process.
How to close an online casino account?
On occasions where a player may wish to permanently delete their online casino account, the steps to complete this will be set out in the casino's terms and conditions. Any remaining balances should be withdrawn on closure and players typically receive a confirmation email that all player data including banking information has been deleted. Customer support can assist players with account closure by guiding them through a simple procedure.
Conclusion
Licensed online casinos in Canada process millions in funds and as a result must follow rigorous financial reporting laws. This is the main reason for the due diligence required to verify a player's identity. The verification of banking details enables them to prove to government authorities the sources of the funds a player uses and also the destination of any payments the online casino makes. These procedures are some of the tools used worldwide to battle money laundering and financial crime.
Most countries do not tax gambling winnings and have no interest in an individual's earnings from online casinos. Licensed online casinos provide players with all-important personal data and consumer protections governed by the laws of the country within which they reside.
Account management in Canada is very similar to managing an internet bank account. The appeal of simply redeeming a great online casino Canada bonus may be quite appeal, but safety should be considered as well. While the initial verification process may seem onerous for some players, it is a legal requirement imposed on all licensed casinos that ultimately protects the players. Once verification is complete, players can use their accounts in a secure environment and enjoy their slots, roulette, baccarat and other games stress-free.
Frequently Asked Questions
Self-exclusion is a voluntary process where the player decides to remove themselves from an online casino specific period of time. All licensed online casinos in Canada offer a self-exclusion mechanism whereby the player can suspend account activities. The time periods may vary from as little as twenty-four hours to as long as one year. Self-exclusion helps players who are struggling with their gambling habits.
An online casino withdrawal transfers money from the player's casino account to their bank account. Most online casinos put restrictions in place to govern how often and how much a player can withdraw.
Yes. Licensed online casinos are required to adhere to international data protection laws as well as the consumer data protection laws of the countries they operate in. While no company or organization is 100% protected from a data breach, licensed online casinos are heavily invested in encryption and other security technologies to provide the best protection available to players.
Author
Casino Content Manager
Antoine is the content manager for the team at canadacasino.ca. He has been working in the industry for over 6 years, and has written content for a number of big casinos in the past. In his free time, he enjoys relaxing in the garden or smashing away on his Nintendo Switch.