Powered by provider guru Pragmatic Play, Spaceman is, literally, a stellar game. Its objective is to bet on the eponymous Spaceman, who will go up in each round. The higher he goes, the higher your payout.
If all this sounds unusual, it's because you might have not stumbled upon a Crash Game as yet. This new casino genre has started to take online gaming by storm. What is it? To put it simply, it involves betting with cryptocurrencies over a locomotive figure that goes up and down – similar to a trading graph, but with a theme.
Spaceman is one of the most emerging popular crash games. Here's our official review of the game.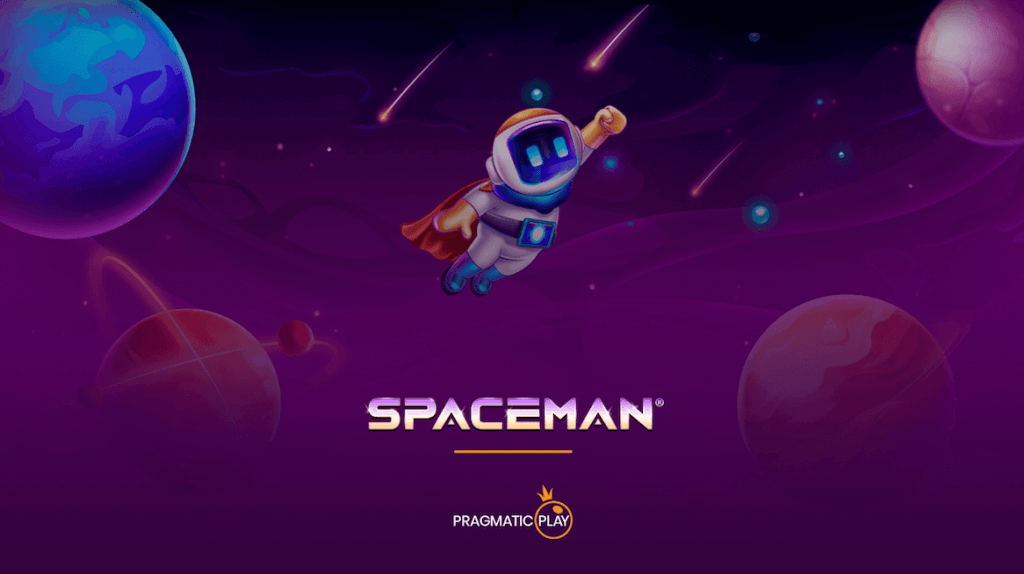 What This Spaceman Review Is About
Analyzing games is something we take seriously. All games are tested in all possible aspects, including the most critical details and others that would go unnoticed by untrained eyes.
This is what we covered in Spaceman:
Gameplay: How fun the game is and what it feels like when playing are paramount.
Betting options: We checked the betting range and if it offers extra features around betting.
Auto-Features: We looked at this game's auto features to see if there's value in them.
Fairness: Is this game rigged? That's a common question for casino games. We checked how fair Spaceman is.
RTP / Maximum Win: What is the RTP and maximum win featured for this game?
Graphics: What is the theme of the game and what game experience does it offer to our players in Canada
Spaceman Statistics
We are enlisting the sought-out facts by our players in Canada whenever they look at game reviews. Here are some Spaceman Stats:
| Spaceman Stats | |
| --- | --- |
| Min bet | $1 |
| Max bet | $100 |
| Max win | 5,000x |
| RTP | 95.50% |
| Autoplay | 👍 |
| Free Play | 👍 |
| Features | Cashout 50%, Auto Cashout, Stats |
Min/max bet, Maximum win
Spaceman offers a decent betting range, with $1 being the minimum, all the way up to $100. This is good news, especially when you consider the maximum win that has a 5,000x multiplier value – resulting in some decent wins for our players in Canada.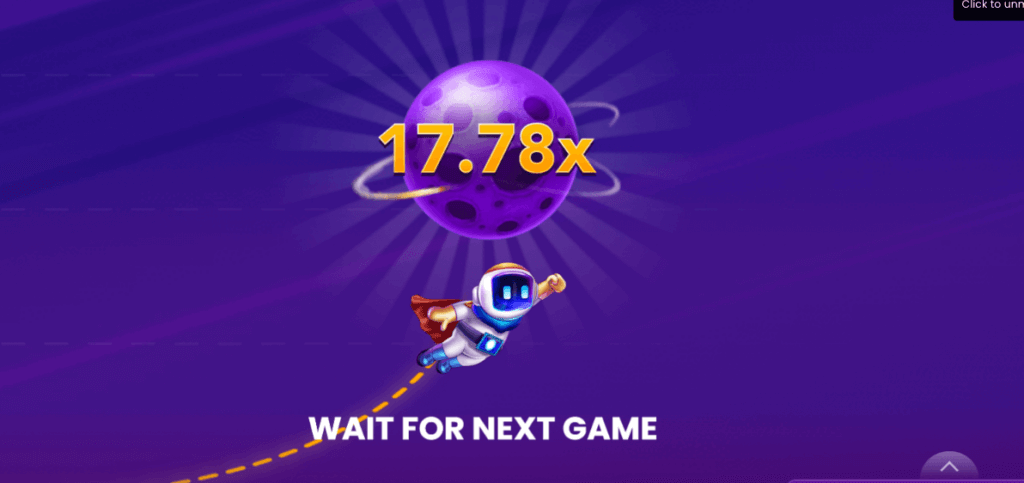 RTP
The RTP for Spaceman can be considered overall a high RTP slot – scoring at 95.50%. It is not however one of the highest when compared to other crash games.
Autoplay option
The spaceman autoplay option is a good way to sit down and relax and let the computerized system bet for you. You can obviously opt to play manually – but any good casino game offers an autoplay option for its players.
Game Features
Spaceman is packed with exciting features. These are tailored to a more customized game experience and special info for those delving into statistics. These features are well-integrated into the game, and mechanics don't change significantly if you don't use them, except perhaps for the 50% auto cash-out.
Game Features
Auto cash-out
Additional Auto cash-out at 50%
List of players with their bets and wins
Last results list
Analytics on the number of multipliers on previous rounds
In-game support
Interactive Live Chat of the other players who would also be currently playing
Spaceman Graphics & Sound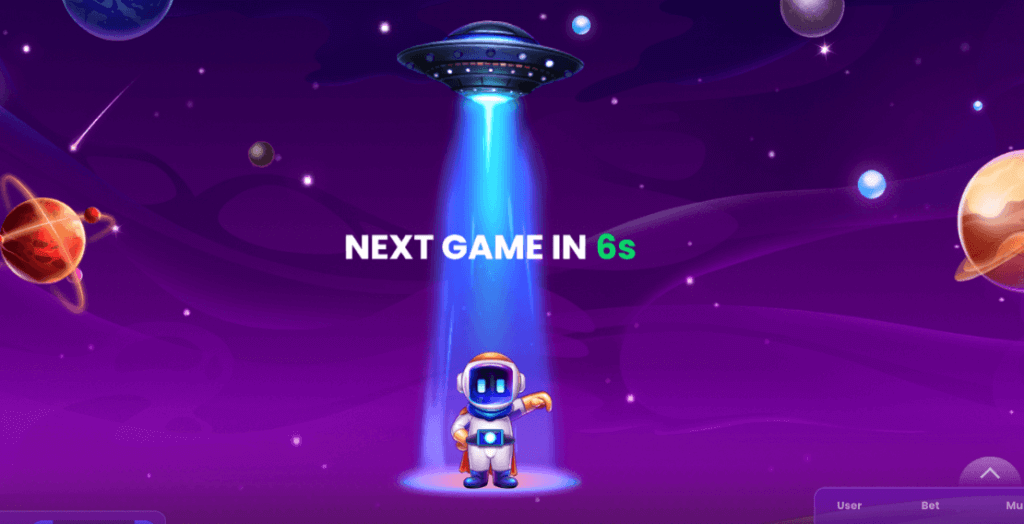 Spaceman game offers great space-themed 2D Graphics. We at CanadaCasino believe that Pragmatic Play has done a fantastic job in combining the very logic of what a crash game entails – that is, a moving figure or object that goes up and increases wins – with that of a spaceman that goes up to space.
The sounds accompanying this crash game are crisp and accompany well each segment of the game – with a suspenseful countdown before each launch, as well as high-end space-themed sounds of a launched and crashing down of a space shuttle.
| | |
| --- | --- |
| Graphics | 2D colourful elements and backgrounds |
| Optimized for Mobile | 👍 |
| Music | Intergalactic sound effects, fast electronica |
| Special features | The vertical axis shows multipliers |
How To Play Spaceman
Playing Spaceman is simple. This is what you do in a typical round:
Place your bet from $1 to $100.
Set whether you want auto cash-out options.
Watch the progress of the spaceman and decide when to cash out.
The winnings will be displayed on-screen.
Consider using the nifty 50% cash-out. It effectively acts as a safety net, since it collects winnings with the set multiplier. For example, you bet $1 and the round finished at 20x. You set 10x as the auto cash-out and 5x as the 50% auto cash-out.
What this means is, if the game continues past 5x, you'll automatically cash out at 10x (if the Spaceman doesn't crash first). In this case, you win $10.
Solutions When Things Go Wrong With A Game
Hopefully, you won't run into issues when playing Spaceman. But here are a few scenarios that can happen and what to do about them.
If you run into any in-game issues, such as the functionality of buttons or options, contact Spaceman chat using the icon on the top bar.
The game is played in real-time with many concurrent players, so if you lose your Internet connection, your session remains, but the rounds you missed playing happened anyway.
If you have other issues, such as not being able to deposit money to play Spaceman, contact the casino support team.
Spaceman Sets The Bar For Other Crash Games
The crash game ecosystem shows signs of maturity as new titles consolidate what the previous ones offered and add extra features. In the case of Spaceman, the 50% auto cash-out option offers an additional exciting feature for players.
The graphics are also noteworthy. They are much better than your regular crash game, and we enjoyed a tiny detail: the vertical axis actually means something; in this case, the multiplier. Other crash games show it only for cosmetic purposes.
No wonder, Spaceman Crash Game is starting to emerge in some of the best casinos in Canada.
Other Crash Games To Play If You Like Spaceman
These are some additional crash games worth a look:
Aviator
Pilot Coin
Magnify Man
Frequently Asked Questions
Check our list of recommended Canada casinos that feature Pragmatic Play games.
As a crash game, Spaceman doesn't have a volatility rating. It relies entirely on player choice as to if it pays out or not, and how much.
There are many differences. Slots have reels that spin and the combination of symbols lands you winnings. In Spaceman, you place a bet, and the winnings start multiplying from the start until you choose to cash out. However, unlike slots, you have to stop Spaceman before he 'crashes' and takes all your money with him.
No. The 95.50% RTP may suggest a decent amount of payouts, but in reality it's entirely possible for Spaceman to crash mere seconds after placing a bet.
Spaceman was designed as a multiplayer experience, so you'll always have other players placing bets alongside you. You can even chat to them in-game.
You can get a maximum win of 5,000x for your bet.
Author
Casino Content Writer
Lara thinks that being happy is all about sipping beer by the sea with her favourite peeps. She understands people through conversation and tries to laugh her way through life. Cooking and writing are at the core of her being, and finds casino reviews to be the most interesting part of her job.