Giant casino operator LeoVegas has announced, on Monday 15th March 2021, that is will be purchasing Expekt Nordics Ltd. The latter might not be familiar with Canadian players, however, it is a well-known sport betting brand in Sweden and other Nordic countries.
LeoVegas will be paying 5 million Euro for the purchase of all Betclic Group assets, Betclic Group being the operator correctly managing Expekt.
The acquisition is expected to strengthen the LeoVegas already extensive portfolio with the already established position in the sports betting market that Expekt will provide.
The purchase could not have come at a more opportune moment. The years 2021 and 2022 will see some major sports events globally and presents the perfect opportunity for LeoVegas to innovate Expekt and pull it back into the limelight.
The Acquisition
In this deal, LeoVegas is acquiring all of Expekt's shares, including those currently owned by Mangas Gaming Ltd. This will also hand over all rights of the Expekt brands to LeoVegas and access to its existing client database.
Although in recent years Expekt has been pushed to the sidelines, it is still quite profitable. In 2020, the company earned 6.9 million Euros, 91% of which derived solely from the Swedish market.
The acquisition will also see the addition of three people to the LeoVegas team, who will see the next step of the migration which is to take place in May 2021.
The LeoVegas Group CEO, Gustaf Hagman commented: "For those of us who grew up with online gambling in Sweden, Expekt is undeniably one of the pioneers in sports betting. I can remember back in the early 2000s when everyone played on Expekt. After a few years on the sidelines, we will now restore Expekt to its former glory as the leading sports betting brand. We are working resolutely to offer the ultimate mobile sports betting experience, which will entail a number of new innovations and new thinking with a starting point from what a mobile experience can entail for the big years of sports in 2021 and 2022. This is a milestone for LeoVegas and represents a broadening of our strategy. We look forward to Expekt once again becoming a leading sport brand in Sweden and the Nordic countries."
Who is LeoVegas?
For most Canadian players, LeoVegas is a familiar name. After all, the LeoVegas Casino is one of the most reputable brands in the market and an all-time favourites with players.
However, the LeoVegas group has 13 other successful brands under its umbrella, all of which have been quite profitable in various markets over the years.
The acquisition of Expekt is expected to solidify the companies standing in the market and help it move forward in its growth strategy.
With its long-standing, LeoVegas comes with an experienced team at the helm, excellent customer support and the right kind of innovation to breathe new life into Expekt.
Who is Expekt?
Launched in 1999, Expekt is considered one of the pioneers of the sports betting market. For many years, it enjoyed huge success both in Sweden and in other Nordic countries.
In 2009, it was purchased by Betclic Group. For a long time, it enjoyed the spot as the main sports betting operator in the market, however, in recent years it was pushed to the sidelines, its shares losing some of their market value.
Yet, in Sweden, Expekt is a familiar name, particularly amongst sports betting enthusiasts. And this will surely be a huge advantage for what LeoVegas has in mind.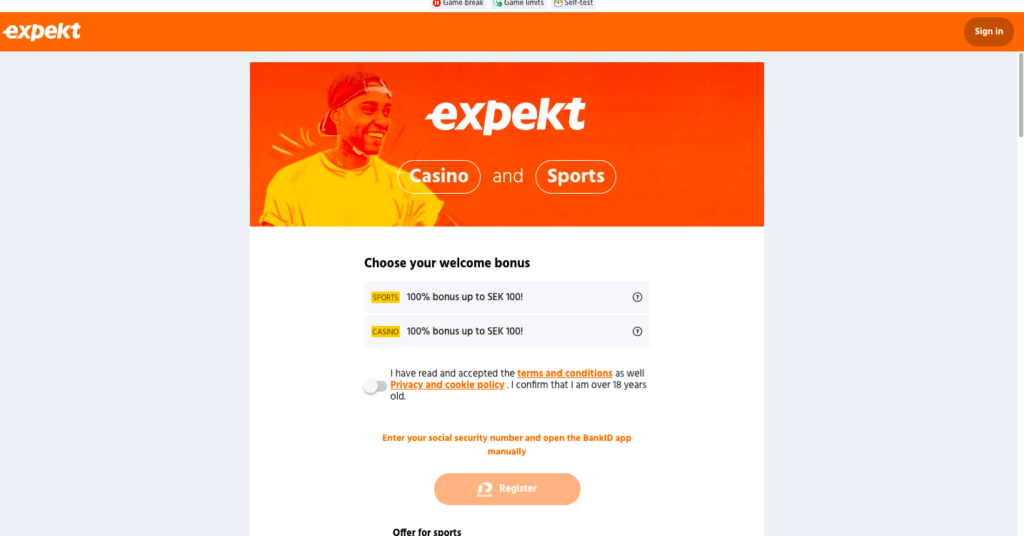 A game-changer for LeoVegas!
This will surely be a game-changer for LeoVegas who only make 9% in revenue from sports betting. This acquisition could not have been timed more perfectly: 2021 and 2022 are being considered huge for sports events.
This year alone we there is the French Open, the Champions League Final, the Ice Hockey World Championship, the NHL Stanley Cup, the UEFA European Football Championship, the Copa America and last but not least the Tokyo Olympics.
That's a lot of sports events in a few short months and we can't wait to see where LeoVegas will take Expekt this May!