Offer details
Are you a newbie at Freshbet? Once you sign up and complete the simple registration process, Freshbet rewards you with up to a C$777 welcome bonus.
Find out below how you can make the magic happen.
Activate the welcome bonus
Once you press Sign up on the Freshbet online casino Canada, you follow a simple 6-step registration process. As a final step, the platform pops up the deposit window where you can deposit as low as $20 to start up your account. 
Once done, you will be rewarded with a welcome bonus for the first three deposits. The total amount for the welcome bonus for Canadian players can go up to $777. As a newbie, you can also win a considerable amount of free spins as well as benefit from a 10% weekly cashback.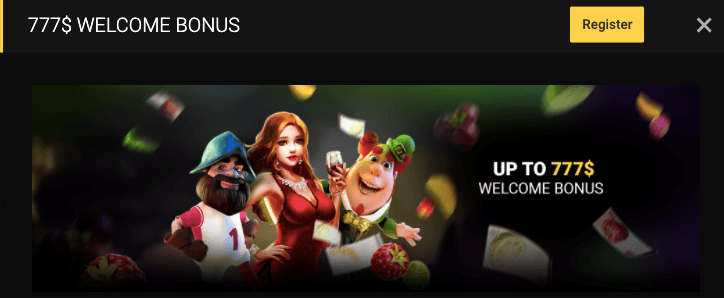 How the welcome bonus works
The bonus packages for the first three deposits goes like this:
Your first bonus deposit is 100% which is added automatically once player puts the first deposit. The bonus amount can go up to C$500
The second deposit bonus is 50% and bonus can escalate to C$300
Your third and final bonus deposit is 100% and welcome bonus can go up to C$400
Terms and Conditions
Terms and conditions are there to safeguard your rights as a player. Take a look at Freshbet's conditions for Canada.
Welcome bonus can only be claimed on the first three deposits. If not redeemed, they cannot be claimed at a later date.
The value of free spins is detemined by the minimum bet value the player bets on one game.
Freshbet casino reserves the right to terminate, cancel or modify the offer at any time.
Legal Age to bet on Freshbet is from 18 years of age onwards