Offer details
If you're a fan of free spins and freebies, we've got some amazing news for you.
ComeOn is giving you the opportunity to collect hundreds of points that you can exchange for free spins, free bets, and other offers. And all of this by completing a few simple steps on the online casino site.
How it works
Earn 1000 points when you register an account at ComeOn for the first time
Earn 500 points once you verify your mobile number
Earn 100 points once you verify your email address (this only applies to the first email registered on your account)
Earn 25 points once daily when you log in
Earn 30 points for every C$10 deposit you make
Earn 8 for every C$1 bet on casino games (2,4 points on Blackjack, Roulette, Table Games and Video poker)
Lastly, earn 10 points for each bet line up to 100 on Sportsbook for every C$1 stake made in any game.
Maximise your gameplay experience at ComeOn with some amazing points that you can redeem at any point on any day.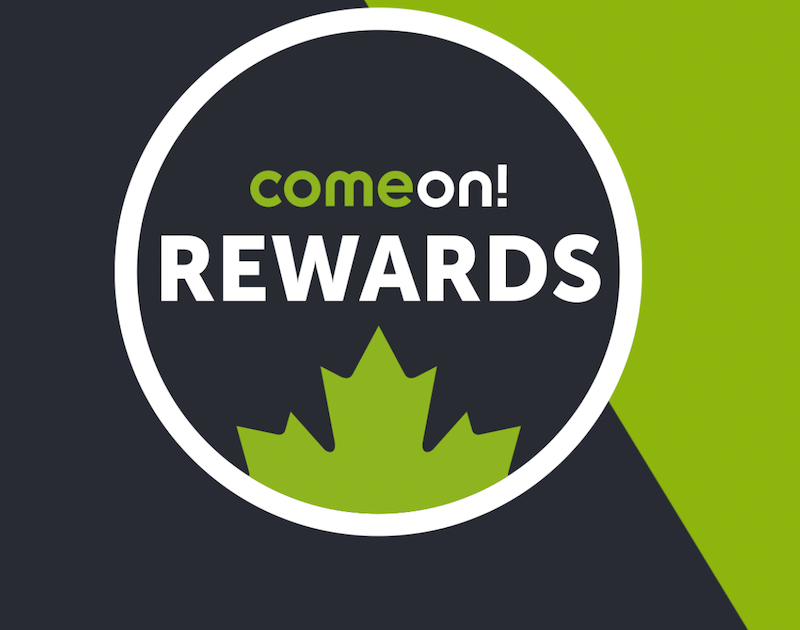 Simply select your desired reward, whether that is free spins, free bets, or any other reward, exchange your points for them and enjoy spending them in any game of your choice. Of course terms and conditions apply, so make sure you are up to date with them.
ComeOn
ComeOn is among the leading casinos in the casino industry. There are good reasons why players love spending their time and money at the white, green, and black online casino, some of the reasons being the varied selection of games and rewards offered at ComeOn. 
Browse the vast variety of games available at ComeOn in search of your absolute favourites today!